You're Invited
Join Teton Gravity Research for the Premiere of Winterland
…
October 3
Boulder Theater | Boulder, CO
…
Showtimes 6:45 p.m. | 9:15 p.m.
Early entry for families 5:45 pm.
 TGR athletes Angel Collinson, Sage Cattabriga-Losa, Mark Carter, and Ian MacIntosh will be on hand to welcome the Winter Ski and Snowboard Season with premiere goers.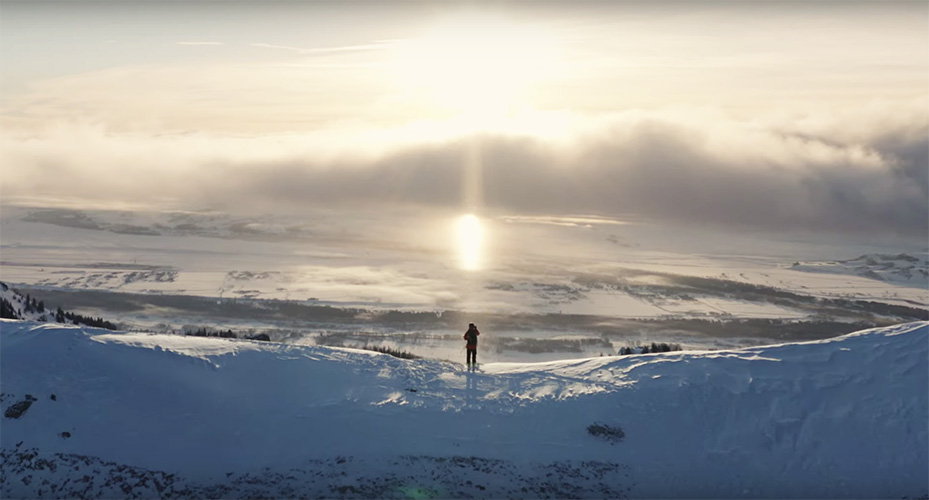 Teton Gravity Research, TGR, the award-winning action and adventure film company, returns to Boulder, CO this week for the 2019 Winter kick-off party of the year.
TGR invites us to join them in celebration of Winter's arrival with their latest feature-length ski and snowboard film, Winterland, presented by Sierra Nevada, High West and The North Face. Watch the trailer here.
The film premiere will take place at the Boulder Theatre in Boulder, CO, on October 3. Winterland is the latest in 24 seasonal films by TGR.
At its core, Winterland is a celebration of ski and snowboard culture. TGR filmmakers collaborated with 23 of the world's most accomplished freeskiers and snowboarders to make the film, showcasing some of the most thrilling and extreme footage captured by the company in its 22 years of production.
The film also celebrates the athletes' connection to the roots of skiing and snowboarding, while showcasing the pure joy and adventure associated with these sports. By exploring the history, places and people in the world of skiing and snowboarding, filmgoers will learn how intimately connected the athletes are with those who came before.
"I think everyone can relate to Winterland because even though it's not one specific place, it's more of a state of mind. Beyond showcasing the incredible action our athletes continue to astound us with, Winterland embodies the magic that all skiers and snowboarders feel when they find themselves in the right place at the right time when everything comes together. The experience is shaped by the lore and legends of a place, fleeting moments of epic conditions and the unique style of the individual. Really excited to share this one!"—Jon Klaczkiewicz, Head of Production, TGR
Directed by Todd Jones, Steve Jones and Jon Klaczkiewicz, the TGR production crew filmed athletes in seven different international locations during the making of Winterland, including segments on the remote Lofoten Islands in Norway as well as deep in the Chugach Mountains of Alaska. The film also visits some of the world's most breathtaking and challenging terrain in Austria, British Columbia and Jackson Hole, WY, showcasing "elite athletes as they leave their own mark on these fabled locations and chase the ghosts of the greats who came before them."
TGR filmmakers feature the world's top freeskiers and snowboarders in the film including Tim Durtschi, Nick McNutt, Angel Collinson, Jeremy Jones, Cody Townsend, Sage Cattabriga-Alosa, Todd Ligare, Hadley Hammer, Griffin Post, Sam Smoothy, Colter Hinchliffe, Mark Carter, Robin Van Gyn, Fabian Lentsch, Cam Riley, Clayton Vila, Sean Jordan, Johnny Collinson, Ian McIntosh, Christian Lustenberger, Elyse Saugstad, Kai Jones, Nicky Keefer.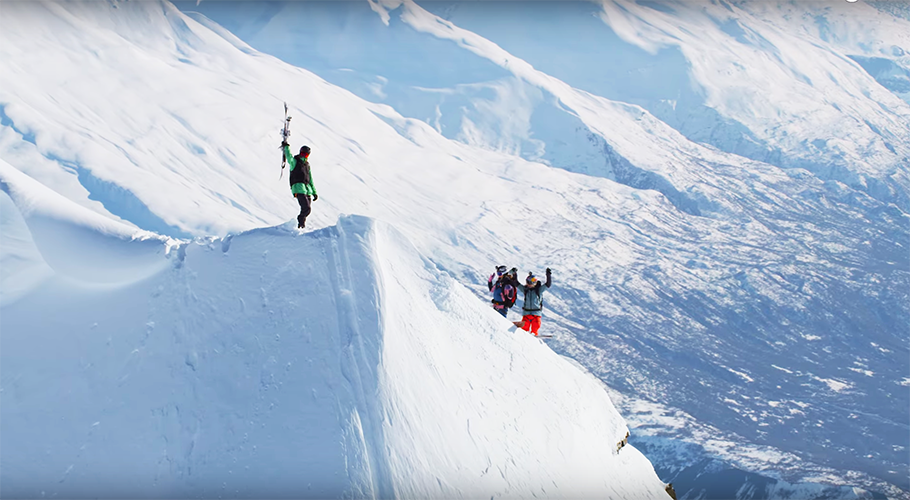 "It's important, to the more experienced athletes, to share our experiences with the younger athletes in the film because you're connecting with a whole new generation exposed to these places. And it's just fun to be in the mountains with these athletes—they inject new energy into the action and offer fresh perspectives and, hopefully, that comes across in the film." —Tim Durtschi, appearing in his eighth TGR film in Winterland
The end result of that energy, film director Jon Klaczkiewicz said is "the best action we're ever captured."
"Professionally, TGR has the tightest production crew I've ever worked with. Out in the field on a film like this one, there are a lot of moving pieces, but each one of the people on their [TGR] staff is dialed in. They are able to manage all those moving pieces very safely, but we're also having a lot of fun while we're doing it. It's dynamic, and it's awesome." —Angel Collinson, award-winning, 29-year-old freeskier from Snowbird, UT.
For tour tickets + film info go to tetongravity.com/winterland. Photos + trailer courtesy TGR