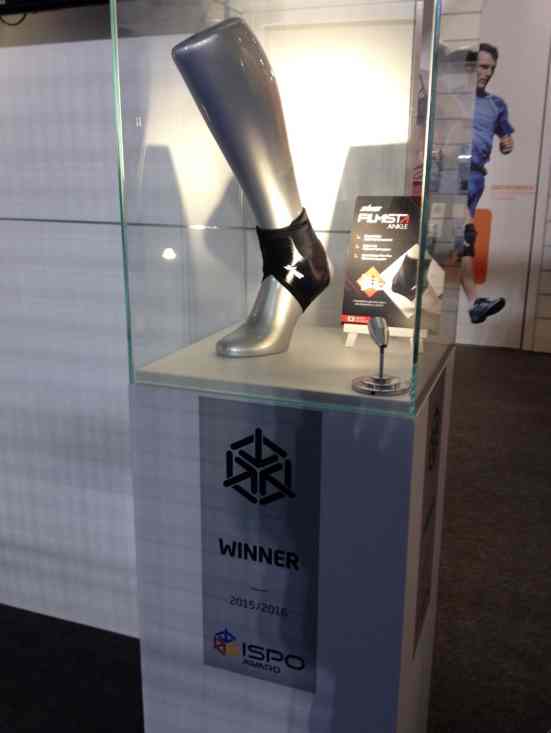 Zamst, a leader in high-performance sports prevention and protective equipment, received the 2015-2016 ISPO Accessories Award for their new Filmista ankle support product. Constructed with a multi-layer fusion of flexible urethane layers of film technology, the Filmista, standing for Film + Stability, provides a flyweight and ultrathin support structure for the ankle. This Filmista fusion process encases two micro layers of urethane support that simulates a taping process that allows for compression and low profile ankle support.

"We are always looking to innovate, and move beyond progressive updates," said Bryan Smeltzer, general manager of Zamst Americas. "By introducing our new Filmista ankle support, we feel we have achieved the next evolution of technology within our category."

Every year, ISPO honors the most innovative and exceptional sporting goods products with the ISPO Award, and the new Zamst Filmista Ankle Support was honored with this achievement for 2015. This ISPO Product Performance Award selection serves as a reference for retailers when choosing their upcoming product range, and the added value that can be translated to their end consumers.