Designed in partnership with fellow Austin local Mood Media, the cooler and drinkware brand's new digs served beer, dished out local barbecue and showcased musical guests during SXSW.
Writer: Carly Terwilliger
Yeti, a leading premium cooler and drinkware brand, has teamed up with Austin-based Mood Media to unveil its first flagship store, a retail environment that reflects the experience customers have come to expect from the brand.
Known for its loyal fan base of outdoor enthusiasts, hunters, anglers, pit masters and ranchers, Yeti tapped Mood Media to create an interactive retail space that reflects Yeti's local Austin roots and serves as a destination for customers not just to shop but to connect and hang out.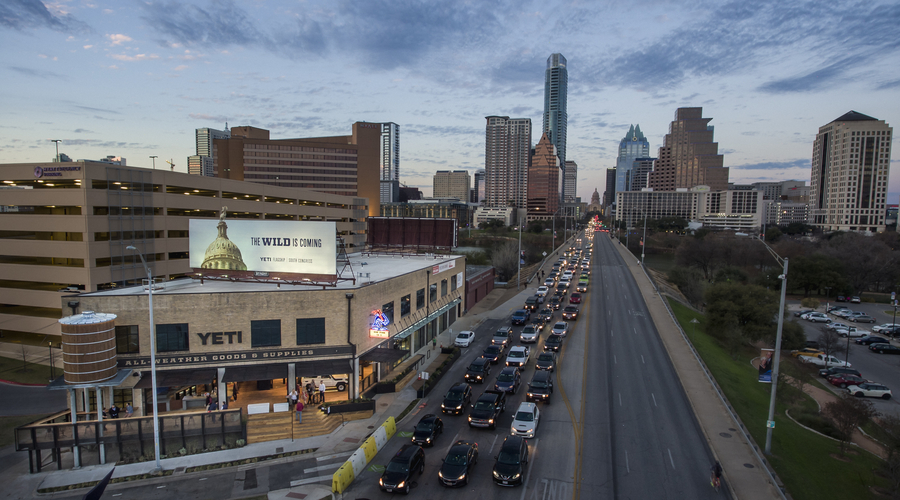 The location opened just prior to Austin's iconic South by Southwest (SXSW) extravaganza, where its South Congress Avenue location ensured that it was filled to bursting with festival-goers. The store served beer and local barbecue and, of course, showcased musical guests.
A few of the Yeti Flagship features include Mood's ScentAir System, which will distribute a campfire scent throughout the store; a display showing Yeti products withstanding extreme situations like explosions and bear attacks, to name a few; a bar with DirecTV; and a full performance stage.
SGB got in touch with Tony Kaplan, director of consumer experience at Yeti, to ask a few questions about the brand's innovative new space.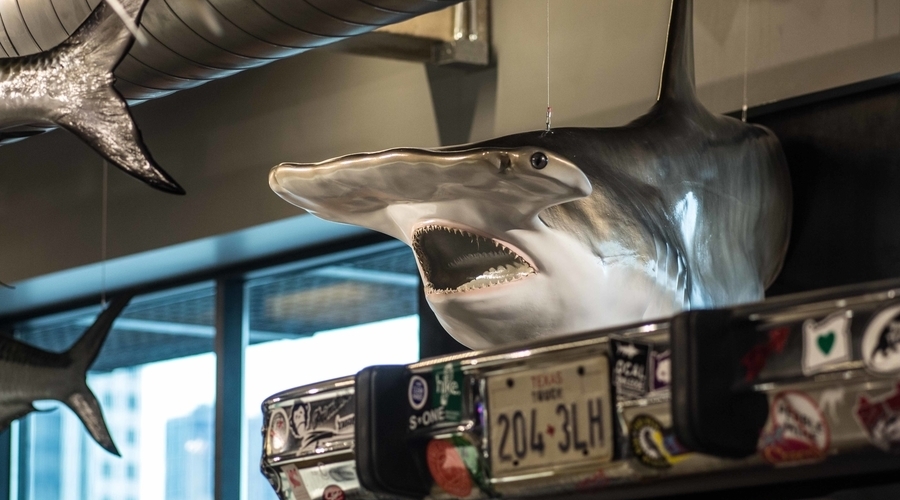 SGB: How did keeping it local with Austin-based Mood Media influence the design process?
TK: Mood's partnership helped ensure we had a first-class event center for film and music. As Yeti Flagship will host many musicians, speakers and film screenings the collaboration will help ensure this.
SGB: With brick-and-mortar's future uncertain, what were the reasons for giving consumers a physical space to associate with your brand?
TK: Yeti Flagship is as much an experience center as it is a retail store. The Yeti Flagship provides an authentic brand experience, bringing the many facets of Yeti to life. The store has many physically interactive story stations, highlighted by a Yeti ambassador wall, a full-size skiff, a Tundra wall and a pickup truck, and much more. Fans are able to enjoy live music, original films, customizing their favorite Yeti products or grabbing a beer at the bar.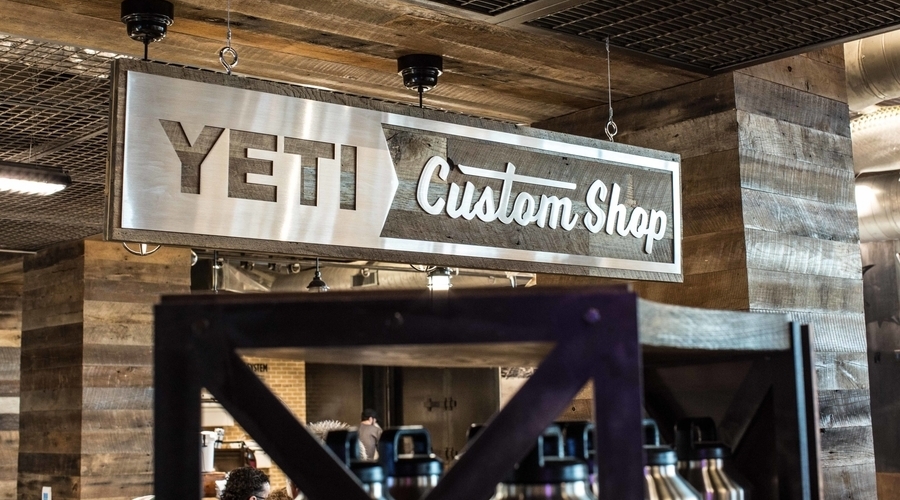 SGB: Who is in charge of film and music programming at the store? How is the entertainment selected?
TK: We have a film production team that is responsible for our Yeti Presents original films and stories. As new films are released, we will host premieres, as well as showcase videos from our archives at the flagship store. As for music, Yeti's community marketing team is responsible for hand-selecting talent and music partners. Because we're based in Austin, we're very fortunate to be among so many talented local and nationally recognized artists. Another fun fact, our stage is constructed of Yeti Tundra coolers and makes for a unique venue.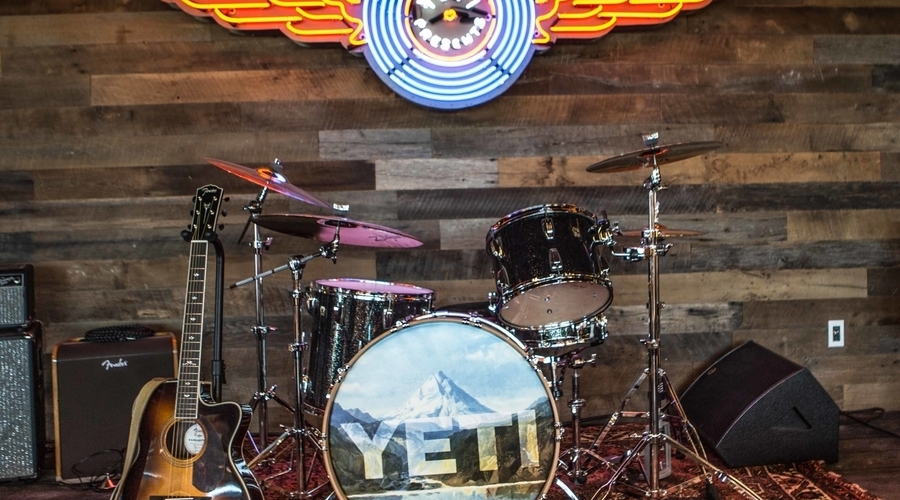 SGB: What products will be available? Is there a protocol for curating the store selection?
TK: All of our products are available at the Yeti Flagship and on Yeti.com. The store does offer exclusive items, like limited Rambler designs and Austin-inspired Yeti apparel. Folks can also personalize their Tundra coolers at the Custom Shop and select from a large collegiate logo selection of Ramblers and Tundras in stock.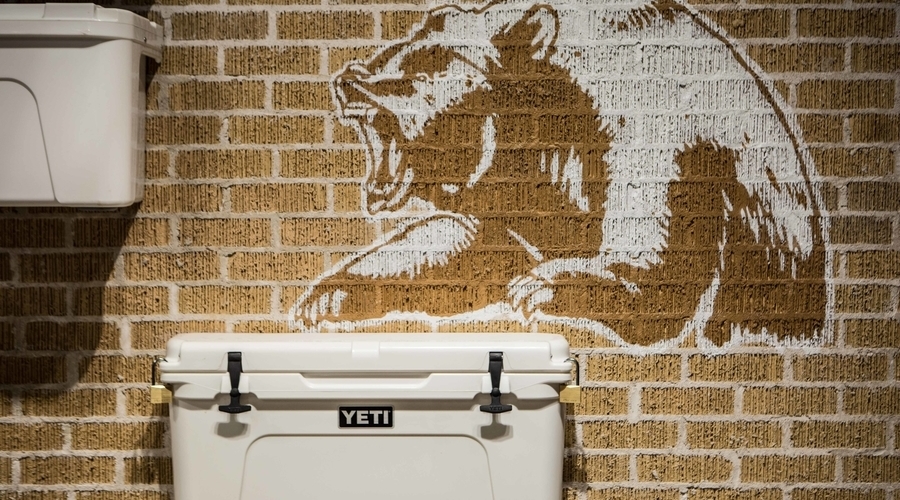 Photos courtesy Yeti