A closer look at Yakima's new fall collection with Garrett Barnum, Category Director.
Writer: Travis Poulin
"What we found was that many of the aging population of baby boomers are living the active lifestyle, but struggle with tasks such as loading kayaks on their roofs," Barnum said. "They want to keep their independence and we wanted to help them do that. The type of paddling they do is often low impact, but it still requires an able-bodied individual so loading their crafts on vehicles can take a toll – but they want to do it themselves."
The Showdown can handle one kayak or two SUPs. It is the first load-assist mount for both SUPs and kayaks and makes loading and unloading heavy boats and boards easier on anyone. The mount tilts down more than two feet from the roof rack, takes up to 45 percent of the boat's weight, then helps to gently raise the craft to the top of the vehicle. Once loaded, it cradles the craft or boards for the ride. The rack weighs 21 pounds and can handle up to 80 pounds.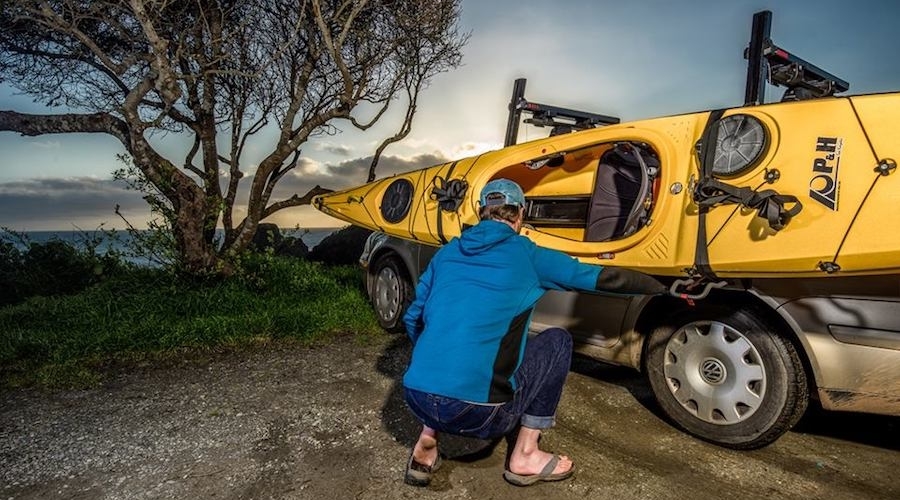 In the early stages of testing for the Showdown, Yakima reached out to a local kayak club for their input, which usually encompasses a broad range of people, but they found a surprising number of retired baby boomers in their test group and the racks were a huge hit. "They turned out to be great test subjects for the prototype," Barnum said. "But it's not just for older generations, we also want to make it easier for everyone to get on the water, pack for a trip and get outside, and the Showdown's ease of use can do just that."
The LongArm
Barnum said Yakima found that many outdoor enthusiasts drive smaller and mid-sized trucks, and their new truck bed extension rack, The LongArm, increases the length of any truck bed by up to four feet. What makes the rack unique is that it can be adjusted in height to fit a truck's bed height, rail height or rack height making it versatile for many different vehicles. Barnum said Yakima came to a realization that many recreators drive quad cab trucks that have shorter beds, so they needed a solution to fit their friends, family and toys.
The FatCat Evo
Yakima's FatCat Evo rack adapts to the evolving technology of skis using a wider base. "We have always made carriers that could hold six skis," Barnum said. "But we realized they couldn't hold six pairs of powder skis, and we knew it was time for an update."
The SkyRise RoofTop Tent
Yakima's SkyRise Rooftop Tent breaks new product ground for the company and has been a bestseller since its release earlier this month, Barnum said. "Fishermen were especially excited about the product because of the ease of camping right next to the river. Rooftop tents started as a niche off-road product for people with heavy duty four wheel drive vehicles, so we wanted to design one that was better for Subaru Outbacks, Honda CRVs and other more mainstream vehicles that our customers drive. We haven't been able to keep them in stock."
Looking To The Future
Barnum said the future for the roof rack market, aside from market trends, entails ease of use. Yakima plans to further develop its user experience by providing racks with quick loading and unloading options, and selling their products as preassembled – possibly out-of-box – which is easiest in paddlesports, Barnum said.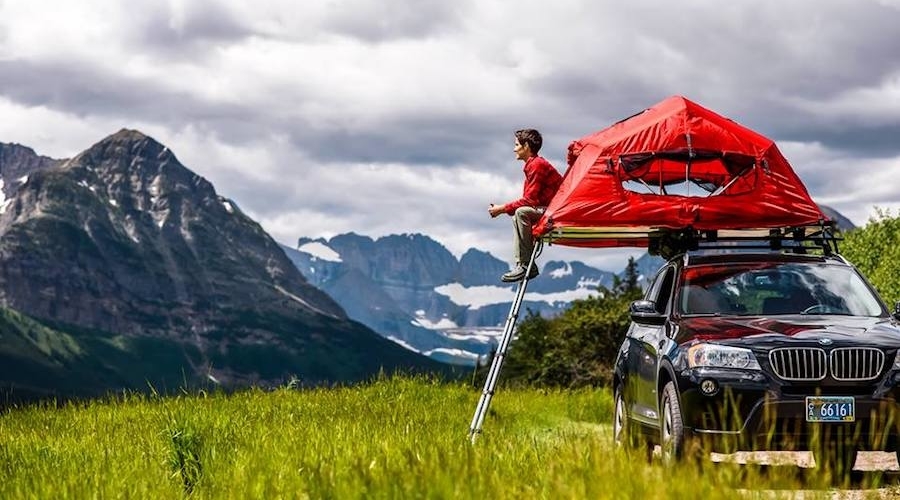 Also, expect Yakima to break into the fat bike market next spring with racks that accommodate wider tires than any rack they have in their collection today.
You can find Yakima's new collection August through early 2018 at participating retailers or at Yakima.com. Photos courtesy Yakima