Vista Outdoor, Inc. named Jordan Judd as president of Simms Fishing Products, effective August 1. He joins Simms from Salomon North America, where he was president and general manager since early 2020.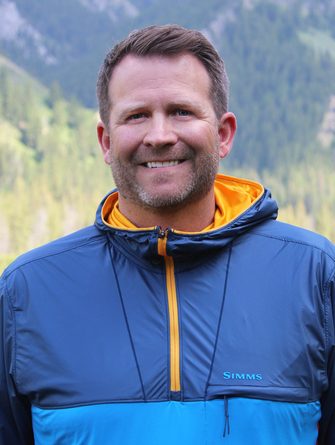 "Based on his vast experience, unique understanding of a brand's entire operations and track record of driving growth, Jordan is an ideal person to lead Simms Fishing Products, the anchor of our company's new fishing platform," said Gary McArthur, interim CEO, Vista Outdoor. "He is a proven business leader whose success at Salomon should quickly and easily translate to Simms, another legacy outdoor brand. We welcome Jordan to the Vista Outdoor family, and we look forward to working with him as Simms unlocks its fullest potential, reaches new heights in its product categories and creates even more separation from the competition."
Since joining Amer Sports in 2007, Judd has held numerous sales, product and marketing positions for the parent company and its outdoor brands, including Salomon, Armada Skis and Atomic.
"I am honored and excited to join Simms Fishing Products for many reasons," Judd said. "One, the brand's talented and dedicated employees have created a culture and product line that is the envy of the outdoors. I can't wait to join them and get to work. Two, the Simms brand is renowned for its innovation and quality. Go to any fishing community in the world, and the anglers there will tell you that Simms is the sport's gold standard. And three, Simms' focus on reshaping the future of fishing by protecting our waters and building a welcoming and diverse angling community is the model for stewardship, sustainability and inclusion. I'm proud to become part of that mission."
Vista Outdoor acquired Simms in 2022. The brand is part of Vista Outdoor's Outdoor Products segment and will be included in the new Outdoor Products company upon completing its previously announced separation.
Photos courtesy Vista Outdoor