The United States Specialty Sports Association (USSSA), America's largest multi-sport association, announced the contract extension of its CEO Don DeDonatis III.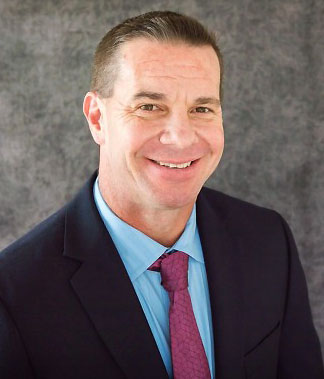 With the extension, DeDonatis will remain in his CEO role for an additional five years where he will focus on implementing initiatives designed to lay the foundation for the future of the organization.
"Over the past 12 months, USSSA has faced a number of extraordinary challenges and unforeseen circumstances," said Rick Fortuna, USSSA's chairman of the board. "Donny led us through these tough times with a level of passion and perseverance that can only be described as unwavering, and for that, we are very appreciative."
As the face of USSSA, DeDonatis will continue to establish business opportunities that enhance the brand including a recent partnership with software company GotSport, which will bring advanced analytics, scheduling, registration, and data tracking to members in the organization.
"Donny has a deep understanding of our company culture, solid judgment and innovative thinking, and I look forward to working with him and his team to reach our mutual goals as one USSSA," Fortuna added.
DeDonatis's vision for the future includes optimizing USSSA's sustainable infrastructure and fostering a culture of opportunity.
"I want USSSA to continue to be a place where aspiring athletes at every level of competition have the ability to play the games that they love," said DeDonatis. "My hope is to create memorable, lifelong experiences for others, and give everyone on my team the tools and support they need to create and enhance these experiences."
The Viera, FL-based company serves as the largest sanctioning body for sports including but not limited to slow-pitch, baseball, fastpitch, basketball, and more.
Logo, photo courtesy USSSA, Don DeDonatis III