For the first time in 33 years, an American Woman has won the 2018 Boston Marathon.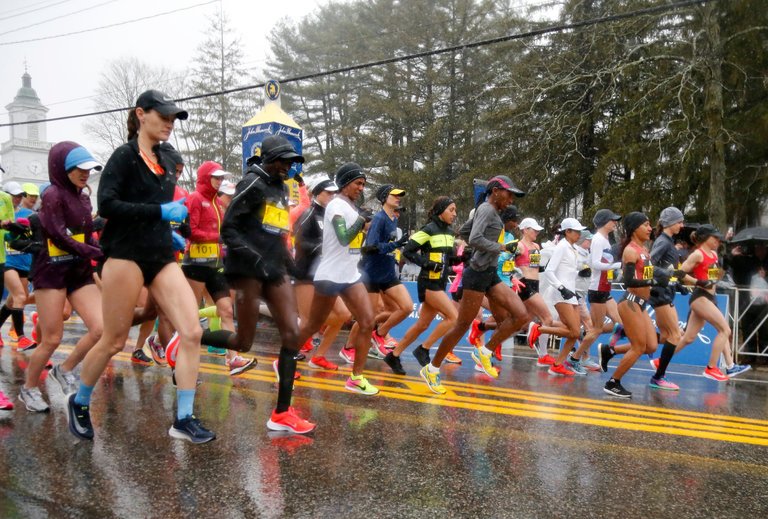 Desiree Linden, from Washington MI, pictured center above and lead photo, took home the win in the women's division with a time of 2:33:41 overtaking Kenya's Gladys Chesir in the second half of the race, and stayed ahead in the route's final stretch.
It was likely the coldest Boston Marathon start in 30 years, according to organizers—high 30s, rain and winds forecasted at about 20 mph.
Linden was the least-talked-about candidate to end the U.S. women's 33-year drought—even though she had previously finished in the top five three times in Boston, including missing the win in 2011 by two seconds.
The last American female runner to win Boston was Lisa Larsen Weidenbach in 1985, one year before prize money started being awarded, a greater incentive for the world's top runners to enter.
Photos courtesy Boston Marathon 2018