Long-time executive leader and former National Team Member, Matt Suggs, has been selected by USA Shooting for the role of chief executive officer.
Suggs will begin his role with America's Shooting Team effective August 1. He brings an 18-year competitive rifle shooting career highlighted by multiple National Championships, World Championship Medals and participation in numerous National Rifle Association (NRA), Civilian Marksmanship Program (CMP) and USA Shooting programs. In his new role, Suggs will be responsible for implementing USA Shooting's strategic plan.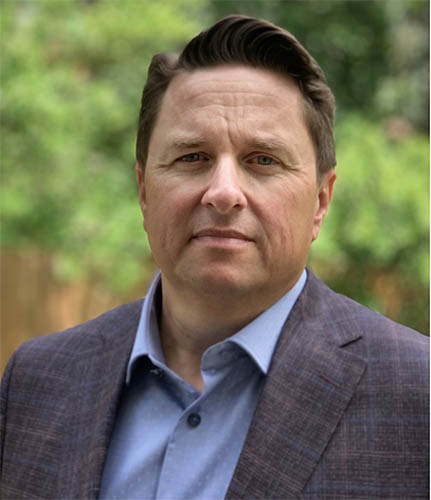 Suggs served on the USAS Board of Directors since May 2019. During that time, he stepped in as a strategic leader and helped guide the organization through recent challenges, including those resulting from COVID-19. Suggs has experience across sales, marketing, leadership, and operational functions from the U.S. Army, General Electric, Ariba, and Oracle. For the past 10 years, Suggs served as Executive Vice President for Mediafly Inc where he led the sales and customer success functions of a software provider headquartered in Chicago, IL. As a member of the executive committee, Suggs helped guide the overall strategy of Mediafly and built many of the business processes for companies like PepsiCo, Goldman Sachs, The Walt Disney Company, IBM, and LG.
"USA Shooting is in a very opportune crossroads with new directions being forged and simultaneously refining our focus in the pursuit of excellence on the world stage. We started on this journey to find the right person to lead USA Shooting through these challenging times while strengthening our position," said Chad Whittenburg, Chairman of the USA Shooting Board of Directors. "In Matt Suggs we have found that very person. Matt embodies the true sport that is USA Shooting. As a former ten-time National Team Member as an Army officer, a very successful businessman, and team builder, Matt will lead USA Shooting, build our Team, and ensure we prepare our athletes to compete for every podium and Raise the Flag!"
While earning a degree in Engineering from the University of South Florida, Suggs was awarded All-American honors with their rifle team and won the Individual Silver and Team Gold at the 1987 World Airgun Championships in Budapest. Following graduation, he commissioned as a Second Lieutenant in the United States Army. His involvement with the shooting sports continued while he served as an Instructor/Shooter in the International Rifle Section of the US Army Marksmanship Unit (USAMU) at Ft. Benning, Georgia. Suggs competed in national and international shooting competitions representing the United States as a member of the USAMU and U.S. National Team. He holds International Distinguished Shooter Badge #310.
"USA Shooting is poised to break out over the next few years as we implement the strategic plan developed this spring, and I'm thrilled to have the opportunity to apply my business experience to this sport that I've loved for over 40 years. I thank the selection committee and the USAS Board of Directors for their confidence and look forward to working with our staff, athletes, members, and supporters to make USA Shooting a world-class NGB," remarked Suggs. "The United States has a long proud history of producing shooting champions on the world stage, and we intend to support those athletes and our broader membership with a similar focus on excellence at USA Shooting. Joining us in that mission are critical sponsors like Federal, Eley, White Flyer, Shikar Foundation, Krieghoff, and generous partners like Hillsdale College, the Glassen Foundation, National Shooting Sports Foundation (NSSF) and many others. Together we are building a bright future for our sport as we look forward to Tokyo, Paris, and Los Angeles."
Photos courtesy USA Shooting/Matt Suggs