Be Curious.
Seek Adventure.
Move Outside Your Comfort Zone. 
This is what Adventure Travel Bags were meant to be.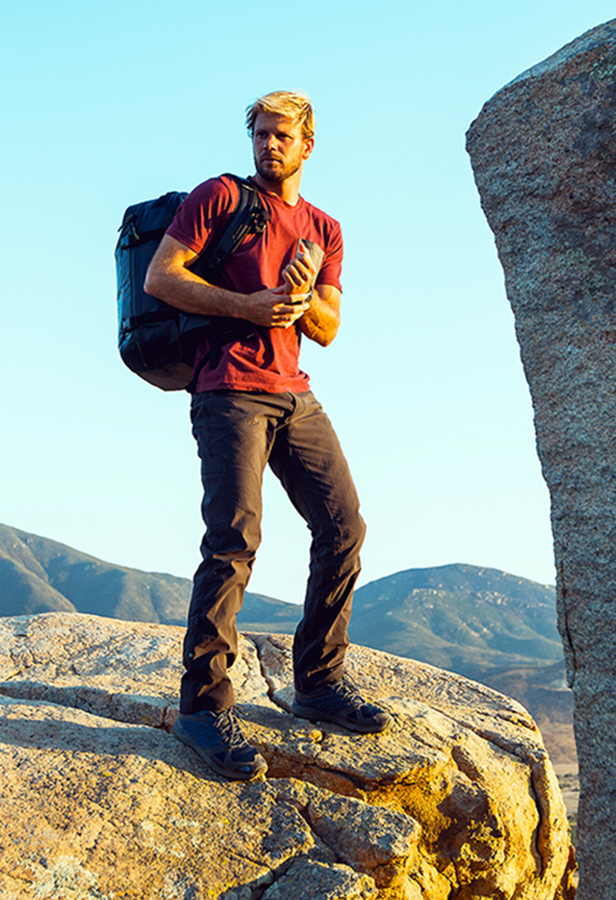 Eagle Creek and National Geographic collaborated on a collection that defines adventure travel … to stand up to all terrains and conditions. National Geographic explorers, pictured below, inspired the overall design and function … to inspire people to get out and explore the world." — Roger Spatz, president, Eagle Creek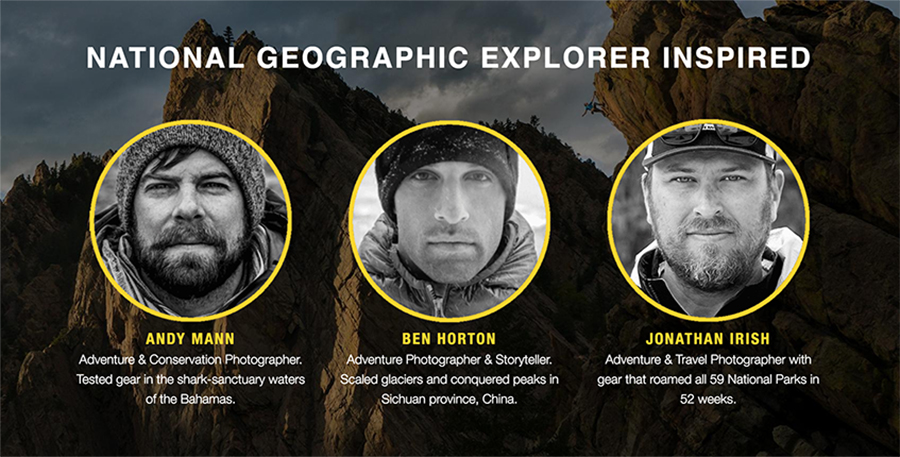 The Guide Series bags are made of double-coated Tarpaulin fabric, wipeable internal organization constructed of Bi-Tech & TPU and easily hosed out after a trip, built for dirty, heavy trekking with gear and instrumentation, both photographic and scientific, the Guide Series is meant to be abused, set down in the mud, snow or gravel, loaded into a plane, strapped to the top of a yak, slid into a cabin on the train, whatever you can throw at it.
With water-resistant, lockable, self-repairing zippers, reflectivity for blackout conditions and the Eagle Creek No Matter What warranty, the bags are a take-anywhere travel collection.
"… given our shared values, this was a natural partnership
that has generated a product line that will support
National Geographic's mission of igniting the explorer in all people."
—Rosa Zeegers, executive VP, Consumer Products and Experiences, National Geographic Partners
---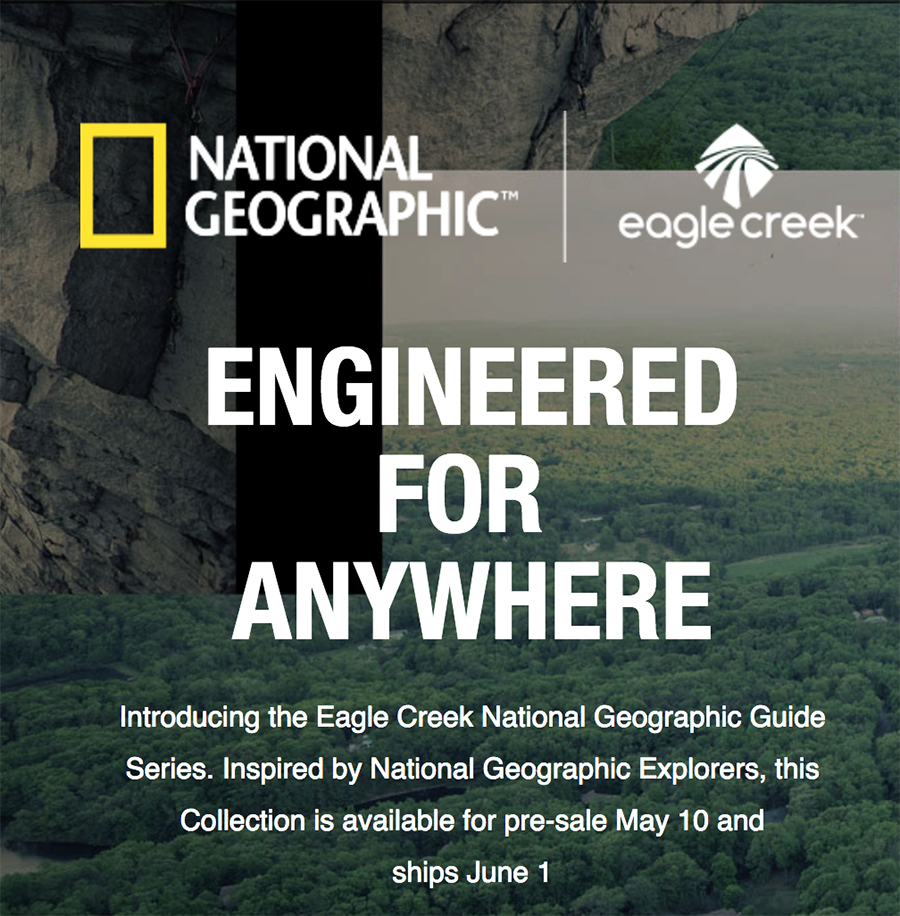 National Geographic Partners return 27 percent of all proceeds from the sale of the bags back to the nonprofit National Geographic Society to support research, science, conservation and exploration.
The Eagle Creek National Geographic Guide Series will be available for pre-sale May 10 and ships June 1 to select outdoor specialty retailers nationwide.
Photos courtesy Eagle Creek x National Geographic