Life is Good President Lisa Tanzer discusses the brand's renewed call for optimism.
Writer: Carly Terwilliger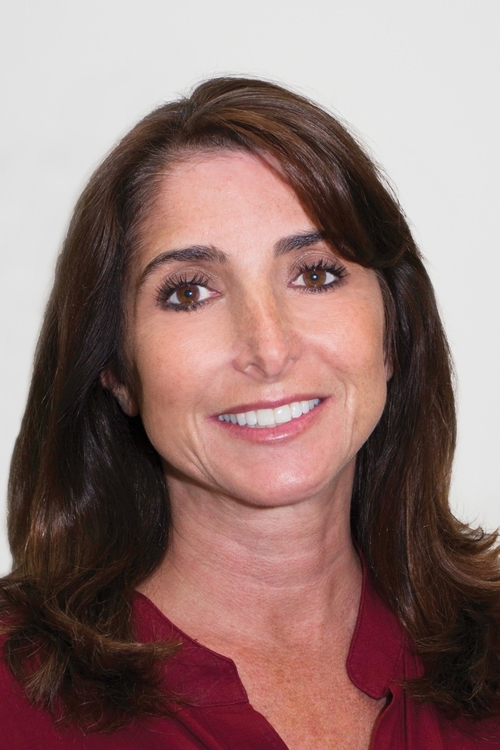 Life is Good launched a campaign this week bringing together everyday optimists alongside inspirational celebrities from sports, media, music and fashion. Members will join together using the hashtag #ThisIsOptimism and be featured in a growing Faces of Life is Good photo gallery with access to invitation-only positive perks.
Numerous celebrities have already joined the community, including World Champion gymnast Aly Raisman, who is on a mission to celebrate and empower women and girls. And New England Patriots Malcolm Mitchell has been helping kids reach their full potential through his "Read with Malcolm" literacy program.
SGB asked Life is Good President Lisa Tanzer discusses the new campaign.
SGB: Why is now the time for a renewed call to optimism from both Life is Good and the apparel industry in general?
LT: Harnessing the power of optimism has been at the core of Life is Good since our inception. We've learned from our community what a powerful tool optimism is in living a rewarding and fulfilling life. We are fortunate to have such a vibrant community of optimists who can inspire others.
Today, there is so much good happening in the world, yet the 24/7 news cycle seems to exacerbate our differences and amplify negativity. We want to remind all people through our community that optimism and focusing on the good is a choice. As an optimist, you can still acknowledge that life isn't perfect and that there are challenges in the world, but you choose to focus on the opportunity instead.
SGB: How were the athletes selected for the campaign?
LT: Both Aly Raisman and Malcolm Mitchell came out of authentic relationships they had with the brand. Both really embody optimism in action and grow the good in the world around them.  We have been partnering with Aly, World Champion Gymnast, on a co-branded line of T's that celebrate female empowerment and will launch later on this month. The designs were inspired by values that are central to both our brand and her personal mission, like authenticity, kindness, and bravery. We are really proud to have her as a Face of Life is Good as she attributes much of her success to her optimistic outlook and now is inspiring others to do the same.
We were introduced to Super Bowl champion Malcolm Mitchell, a face of Life is Good, through our common goal to help kids discover the power of optimism. Many people don't realize the role optimism played in helping him reach his fullest potential off the field. After struggling with reading throughout his life, he is now an avid reader and is dedicated to promoting literacy so children can reach their full potential through his nonprofit "Read with Malcolm."
SGB: Longer-term, how will Life is Good continue to spread its message of optimism, and what other messages will the brand pursue going forward?
LT: Our brand has always been about using the art and messaging on our apparel and other products as a vehicle to share our mission of "spreading the power of optimism." Our goal is to continue bringing this message to as many people as possible while helping kids in need through the Life is Good Kids Foundation and our integrated model.
The Faces of Life is Good campaign is one way we are doing this. Our fans can declare their optimism and share their moments with a common hashtag: #ThisisOptimism. As part of this campaign, we look forward to sharing more exclusive perks, promotions, and events throughout the remainder of the year.
Photos courtesy Life is Good