The Rossignol Group hired Daniele Milani as VP of the Group's global retail and e-commerce activities. He joins the company to continue accelerating the growth of its direct-to-consumer business, aiming to increase it from "10 percent to over 15 percent of revenues by 2026."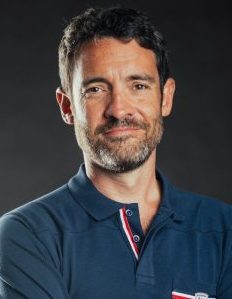 Based out of the Group's Milan, Italy offices, where he will oversee the management of its global e-commerce, retail and in-store teams, Milani will reportedly be responsible for managing the global P&L, business strategy, execution, and customer experience for the multi-brand DTC business—a Rossignol Group executive committee member he will report to Vincent Wauters, CEO.
"I am delighted to join the Rossignol team; it's a privilege to become part of the group's rich brand heritage and centennial history representing the essence of mountain sports," said Milani. "I'm looking forward to supporting the team's efforts to explore new channels and services that can deliver their superb product lines directly to the customer's fingertips around the year."
Most recently, Milani was global product director, focusing on driving performance and enhancing the customer experience across the range of Yoox Net-a-Porter's digital stores, driving conversion optimization and customer retention, leading the integration of marketplaces, supporting technology re-platforming, and implementing experimentation programs across brands. He first joined the company as an e-commerce director covering key dimensions of e-comm management (product management, user experience, analytics, SEO, trading, content management, VM).
"We are resolutely engaging in the deployment of our Ascension 2026 strategy to make Rossignol Group the year-round most authentic and inspiring mountain sports brand in the world," commented Wauters. "Our DTC and omnichannel in-store excellence is a very key element to enable our vision. Daniele is a top talent, bringing invaluable best-in-class international experiences. Following the go-live of our new global Salesforce e-commerce platform, we are excited to welcome him on board and join forces to deliver an inspiring consumer experience at every touch point."
Photo courtesy Rossignol Group, Daniele Milani/LinkedIn