The men and women of fire are just doing their job. Canada Goose is honoring New York's bravest by partnering with the FDNY Foundation to create a coat honoring the spirit and strength of New York's finest.
"[The initiative was an opportunity] to honor the people who protect
the people in the city that we have such a strong relationship with."
— Lee Turlington, chief product officer, Canada Goose
The ten thousand-plus firefighters who work for the City of New York all have a unique story to tell. Listen to one women's journey and her unwavering commitment of service as a firefighter in the city she calls home below.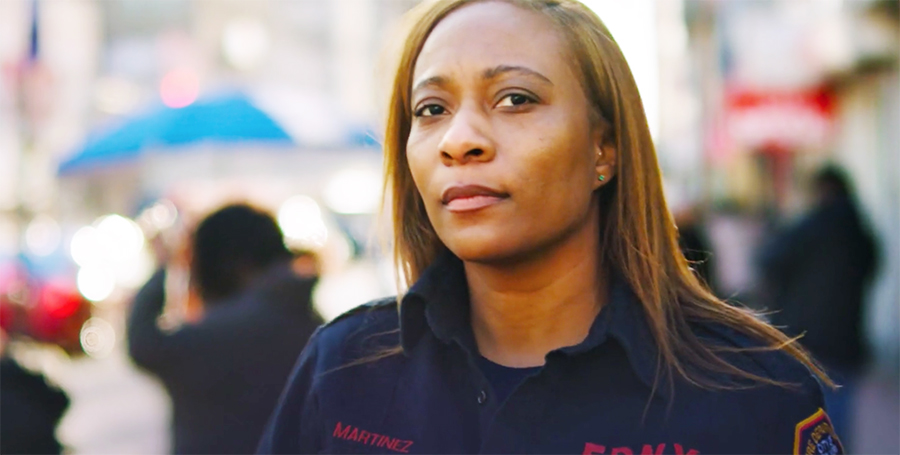 All proceeds from the $695, limited edition, 400-unit run of the unisex, wind-resistant jacket and hat will go to the nonprofit—an organization that specializes in fire safety education, outreach, training, equipment and support for FDNY fire and EMS responders. The three-piece collection is available for purchase below, on the company's website, and in Canada Goose stand-alone retail stores in NYC, Toronto, London and Tokyo.
The jackets are affixed with the foundation's emblem on the left chest; however, customers can customize their jacket with five official FDNY Velcro Firehouse patches on the jacket's right sleeve.
---
⊗ The Foundation donates approximately $7 million annually to the department, with the majority of the money going to fire safety education. The group has contributed more than $120 million since 9/11, and a recent program led to the installation of 130,000 smoke and CO2 alarms in high-risk fire neighborhoods at no charge. Photos and video courtesy Canada Goose