The world's biggest running event
took place yesterday.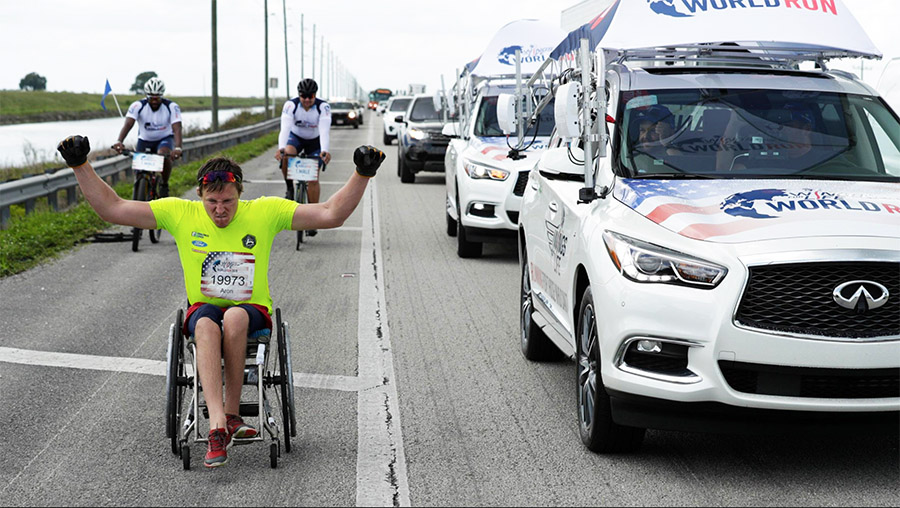 Ever since the first Wings For Life World Run in 2014, there has been nothing like it. Runners and wheelchair participants across every continent all start together at exactly the same time, day or night, in their time zones, and are chased by a moving finish line called the Catcher Car.
The premise for the one-day run is simple … to raise awareness and funds for spinal cord research. We all take for granted the ability to run. And for the runners who participated yesterday, the feeling is the same. We have the legs to run; why not run for someone who can't? It's one of the few times where humanity comes together, believing in one cause, to do something that really matters.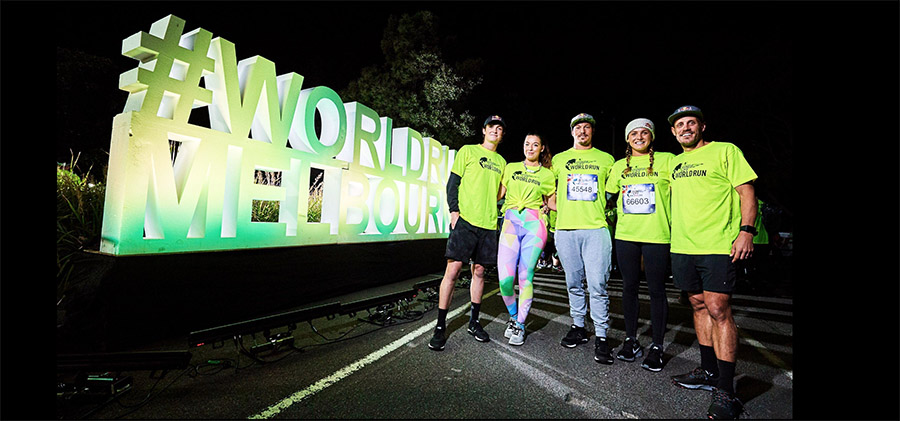 Welcoming participants of every ability, from beginners to ultra runners from professionals to fun runners, the event has grown every year, and the global movement turned five yesterday.
The run took place in 203 locations and 66 countries. Typically, running is not a team sport, but this one-day event is where you can run with tens of thousands of others for a unique cause outside the normal commercial events in the world of running.  Here are photos from yesterday's event in the U.S.
Via the App Run app, there is no set route. You can run whatever length or simply around your block. The Catcher Car starts one-half hour after you do; you hear about it on your head phones—if you use the app—or by vibration on your phone. It's really easy to participate. All of the rules and regulations take place in Saltsburg, Austria where all of the runners are monitored.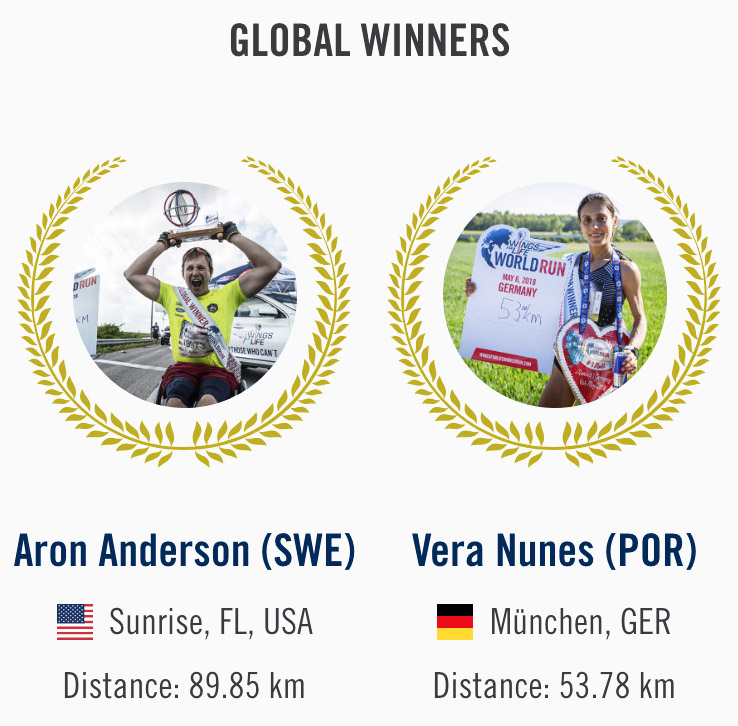 Wings For Life World Run
2018 Global Winners
pictured left.
Official results are here.
Through mass participation we can make a difference in other people's lives. To learn more
and to sign up for the 2019 worldwide running event
go to Wings For Life World Run.
Photos courtesy Wings For Life