The National Council of Textile Organizations (NCTO), representing the full spectrum of U.S. textiles, from fiber to finished goods, voiced strong support for a House resolution opposing the inclusion of apparel, textile and footwear products in the Generalized System of Preferences (GSP) program.
"I want to thank Congressman Albio Sires (D-NJ) and Congressman Adriano Espaillat (D-NY), Congresswoman Karen Bass (D-CA) and Congressman Mario Diaz-Balart (R-FL) for introducing this important resolution which expressly opposes the expansion of GSP to include apparel, textiles and footwear. Such a move would not only jeopardize the U.S. textile industry but also erode the critically negotiated trade preferences between the United States and our trading partners," said NCTO President and CEO Kim Glas.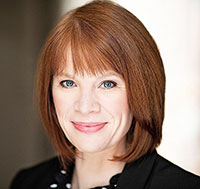 "In designing the GSP program 45 years ago, Congress intentionally excluded import-sensitive items to prevent domestic industries from being adversely impacted.
"An expansion of GSP for such imported products would put at risk the entire U.S. apparel and textile industry and its workforce – not to mention its $77 billion in annual output, $30 billion in annual exports and $20 billion in investment over the last decade," Glas said.
"Further, it would undermine our free trade agreements in the Western Hemisphere, a critical export market for U.S. textiles that supports two million direct jobs. The Western Hemisphere accounts for 70 percent of apparel and textile exports and $35 million in two-way trade. We can't thank all of the co-sponsors enough for their tremendous leadership on this issue and we support this critical resolution. The resolution underscores how expanding GSP would impact Western Hemisphere trade and undermine trade preference benefits under the African Growth and Opportunity Act (AGOA)."