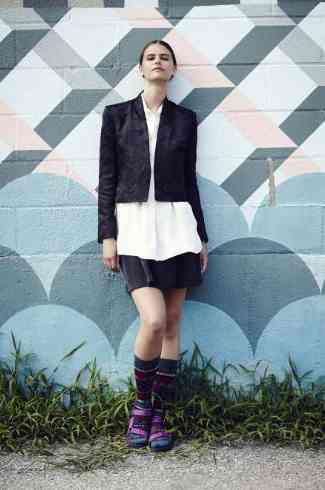 Teva, a division of Deckers Brands, announced their newest collaboration with Woolrich. Extending the time spent in the comfort of Teva sandals, Woolrich has paired wool-blend socks to complement the patterned webbing and colorways of the Original Universal. The limited package will be available starting mid-October.
It will be sold at select Urban Outfitters, Teva.com and Woolrich.com.
"We continue to celebrate the versatility of our iconic silhouette. Like our consumers, the Original Collection comes to life through personalization. Unique collaborations help to expand the freedom that our brand encourages while proving that fashion is subjective and can certainly be polarizing," says Lorie Pointer, Director of Product and Design.
For those who might need some inspiration to help pull off the #SocksandSandals look, Teva has teamed with stylists Elizabeth Stewart & Kira Sheppard to provide some styling tips that can be found on Teva.com.
The Teva x Woolrich collaboration includes 2 style options for both men and women: a solid Teva sandal with a printed Woolrich sock and a patterned webbing sandal with a solid Woolrich sock. The sock and sandal combination will be sold-together-starting Oct. 14th for $65 USD at select Urban Outfitter retail locations as well as online at Teva.com and Woolrich.com.