Need to get away?
Craving some fresh air under the stars?
Nothing beats a great tent to transport you away from your computer life.
We've got you covered with five tents, all within a reasonable budget.
So take a break and enjoy the simpler life!
—•—
Nemo Hornet Ultralight Backpacking Tent
"Where Ultralight Meets Ultra-Livable"
The Hornet, available in one and two-person tent size, offers both door and vestibule. The two-person weighs two pounds and the one-person weight just 27 ounces. The single-pole construction means quick setup time, free-standing support and minimal pole weight. Triangulated volumizing guy-outs increase the interior space by up to 15 percent. The fabric is ultra-lightweight—combined with smart design. It's a great livable home on the trail!
Kodiak Canvas Truck Tent
"Pitch A Tent Anywhere Your Truck Can Go."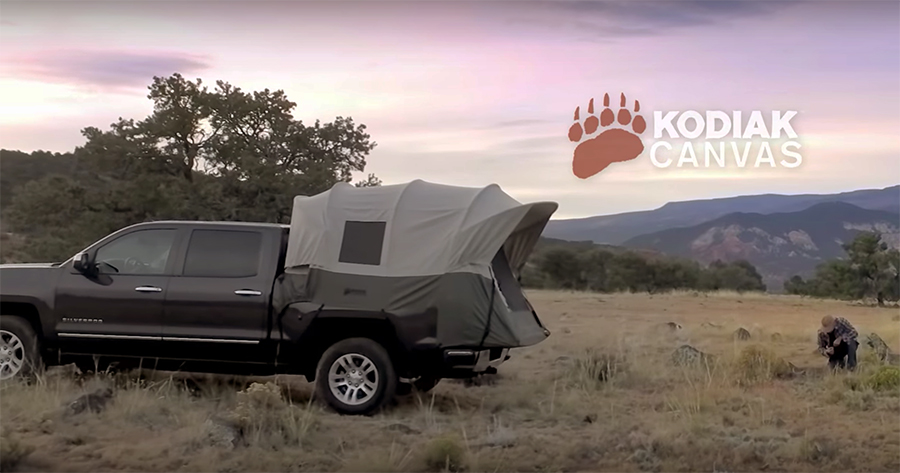 The Kodiak comes in several size lengths. It is strong and waterproof—no leaks, no condensation. Wind, rain, snow—no problem. Set up and break down fast. Fits perfectly in your cargo bed. Add a truck bed air mattress and welcome a good night's sleep without the critters.  Click to watch the video here and above.
Big Agnes Copper Spur HV UL2
"Three season, Free standing, Ultralight Tent."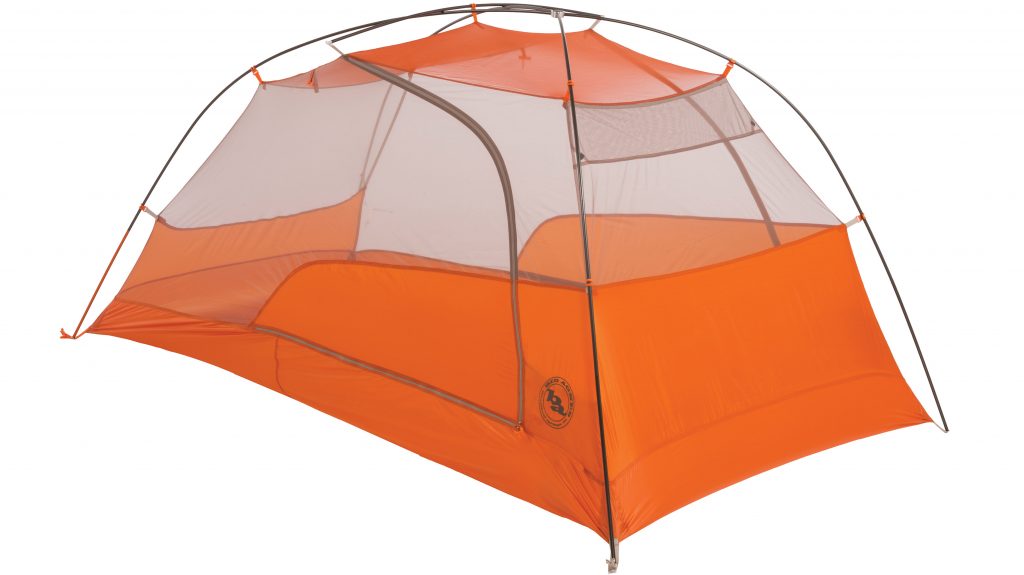 One of Big Agnes' best-selling, full-featured, ultralight backpacking tents, the Copper Spur HV UL series is designed with a high volume hub to maximize strength and increase living space without adding weight. Large dual-zipper doors and steep walls make backcountry trips comfortable. The brand's double rip-stop nylon fabric is super durable for your next outdoor adventure.
The North Face Mountain 25
"This tent is bomber squared. When it's nuking outside,
you'll be real glad you have it."  — Cedar Wright, The North Face Athlete, Rock Climber.

TNR Mountain 25 is the most compact of the brands' Summit Series expedition tents and is designed to provide bomber protection in all four seasons. The tent performs better and better no matter what mother nature throws its way. With an extremely sturdy pole design that withstands heavy winds and snow, impressive ventilation and sizable vestibules that allow for gear storage, the Mountain 25 makes an excellent two-person basecamp or expedition shelter.
Marmot Limelight 4P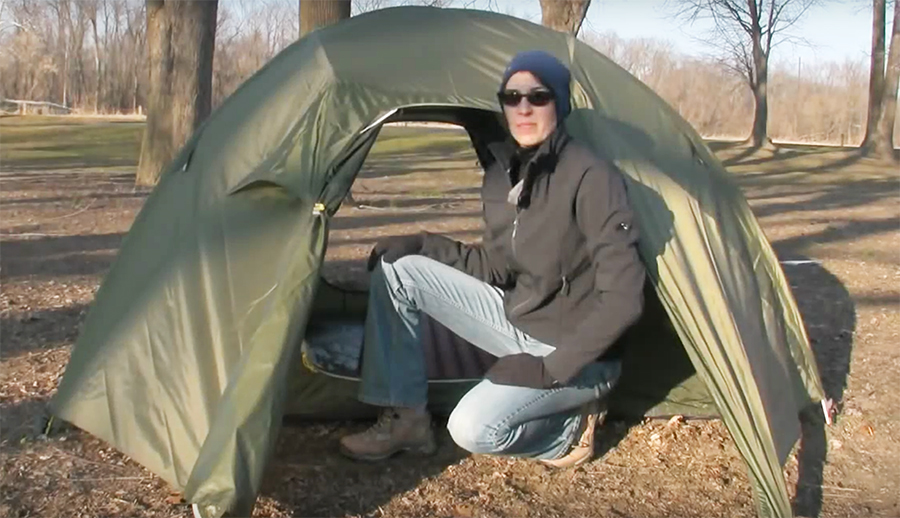 The Marmot Limelight 4P offers four backpackers a comfortable space and tough yet lightweight construction. Limelight also offers great value, as it comes complete with footprint and gear loft. Click to watch the video here and above.
—•—
Lead Image: Loki the wolf dog.  Learn more here
Photos courtesy Nemo, Kodiak, Big Agnes, The North Face and Marmot. Videos courtesy Kodiak and Marmot