Check out some of the newest innovations in the waterproof/shockproof case market.
Writer: Travis Poulin
As technology advances so do the feats of outdoor athletes, who now use technology to evaluate performance as well as for GPS services, outdoor photography/video, mapping, trail finding and many other features. As athletes push their limits, they also push their technology into more extreme conditions with plenty of potential to break or ruin their devices. Here are some of the innovations the waterproof/shockproof case market has seen in the last few years.
Phones
There are several types of waterproof/shockproof phone cases on the market, and technology has progressed quickly for the market. LifeProof and Pelican both make fully waterproof cases for a variety of smartphones and tablets. Otterbox has a variety of cases that can withstand drop impact as well.
The LifeProof Nuud series cases can be submerged up to 6.6 feet underwater and dropped from a height of 6.6 feet with a phone inside, according to the company. The Pelican Marine case can be submerged at the same depth for up to 30 minutes and also protects the phone from drops. The cases also prevent dust from entering the device and prevent scratches to the screen.
Drones
Like it or not, drones have become a major player in the outdoor industry for shooting video. Professional videographers and guide services are now spending thousands of dollars on drone systems because of the unique shots that can be taken with the flip of a switch. These expensive units also need a place to rest and stay protected, and several companies are now making durable drone cases.
Lowepro has created a whole line of backpacks and cases that act as drone homes. Their cases and packs can fit a variety of popular drones including the DJI Phantom, 3DR Solo and similar sized drones, quadcopters and flying cameras. The cases allow for sorting components of the drone between internal compartments.
Several companies have created cases to fit the popular GoPro Karma drone including GoPro, Thule and Go Professional Cases. Makeshift cases may suit some consumers, but others prefer their expensive filming equipment to fit perfectly into a case providing reassurance when pushing their outdoor limits.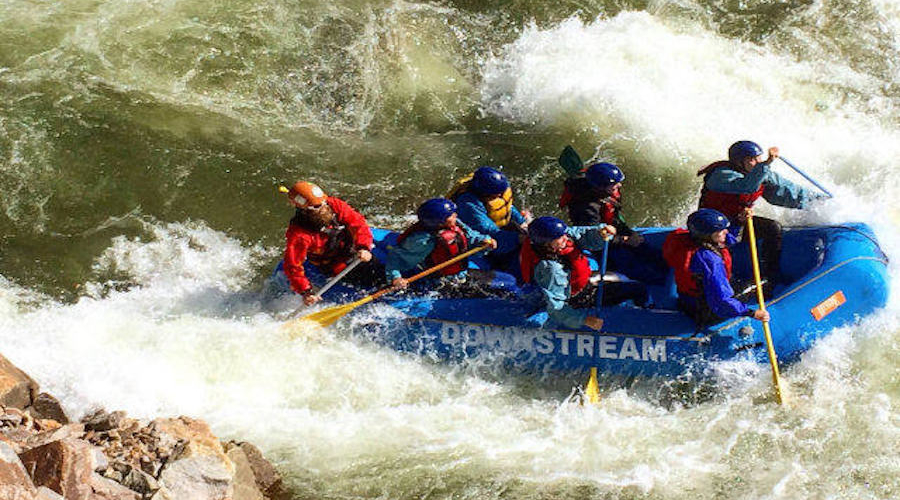 Photos
In today's social media world, photos are mandatory. Companies that sponsor athletes in skiing, whitewater, climbing, biking, etc. want videos and photos to attract the short-attention-spanned viewers that scan the web every day. Photos and video are arguably more important than the sponsored athlete's actual skill level, so having high performance camera equipment is a must, but hauling this equipment into the backcountry or 1,500 feet up a cliffside is risky.
REI alone carries a large variety of soft camera cases including Mountainsmith, SP Gadgets and Osprey. Many whitewater athletes prefer hard cases for their camera equipment, however, and the Pelican Protector case has been popular among kayakers ad rafters for many years. Waterproof, crushproof and dustproof, the Protector case can take the beating that whitewater athletes are sure to put on it, and with internal foam modification, a camera and lens can fit snug in the case. Pelican's waterproof dry cases also have automatic pressure equalization valves to balance the interior pressure and keep water out.
Other Items That Should Probably Stay Dry
Jonathan Snodgrass, co-owner of whitewater rafting guide service Downstream Adventures in Idaho Springs, CO said having a sturdy, reliable dry case for medical and rescue equipment is mandatory in the guide service industry. "When you are bringing medical and rescue equipment on the water with you, you want to have peace of mind that your gear is going to be dry and usable."
Downstream Adventures uses large Pelican dry boxes for their medical kits. Guide companies are required to have at least one medical kit per commercial trip, and keeping the contents dry can be a life-saving matter. "We use Pelican cases for every rafting trip. They are great for storing med kits, pin kits (used to pull a stuck raft off of a rock), extra layers and communication devices. Pelican makes a long lasting, reliable dry box." Many companies carry satellite phones or SPOT GPS messengers in case of emergencies on the river, and having these crucial pieces of equipment dry and safe is imperative.
Photo courtesy Pelican and Downstream Adventures