Free x Rein Meets The Needs Of The Modern Equestrian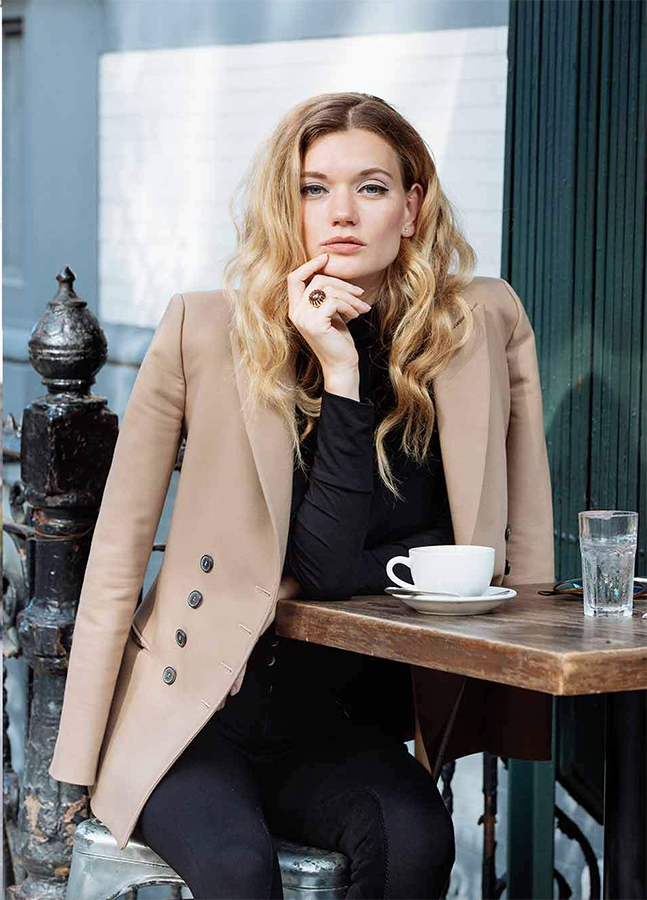 Lifelong equestrians, Andrea Vogel and Dana Schwartz didn't want to give up their passion for riding when they graduated college and moved to the city, but they struggled to find chic, equestrian options that could carry them from work straight to the barn. After hearing women lament about having to wear spanx under their riding pants, they knew there must be an alternative, so they created Free x Rein.
The direct-to-consumer equestrian apparel brand is for equestrians — and those who want to dress like one — that combines the best in high-tech and sustainable fabrics with classic silhouettes and designs. The equestrian collection is both wearable as it is sophisticated whether at the barn or in the city. Free x Rein is aiming to disrupt the antiquated clothing business model for equestrians and like-minded individuals.
Living, working and balancing life in New York, the Co-founders Vogel and Schwartz — Vogel in venture capital, Schwartz in filmmaking — pictured below right, share a passion for riding horses but that involves traveling over an hour from the city to a barn in North Salem. How to transition from dress-for-success to training in an after-five equestrian sport is not as easy as cramming your gym clothes in a bag and heading to the gym.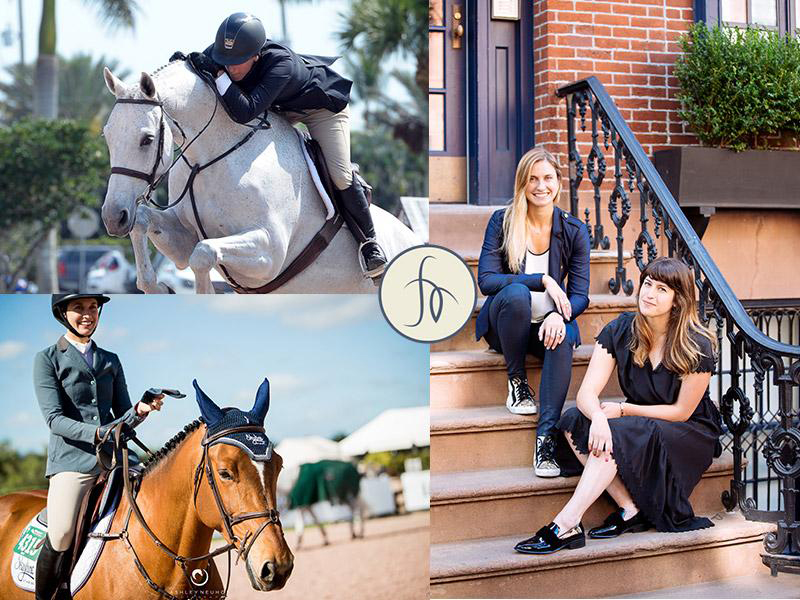 While direct-to-consumer brands are everywhere in fashion it's nearly nonexistent in the equestrian clothing industry. There are a few major players at retail and mail order but overall it's basically a wholesale business that's outdated.
Ralph Lauren made it chic to dress and live the equestrian mindset and today's models continue the trend from a playful point-of-view, but from a functionality standpoint, it's not the reality of the sport.
To be an equestrian and to dress to be in the sport, prices are exorbitant for an ill-fitting pair of breeches — unless you buy from Germany and then you are looking at spending $300 or more and that's not a reality when you include the cost of buying a horse, board, farrier, vet bills and show entrance fees that can run in the thousands for a weekend competition.
So if you have to spend money on equestrian clothes, why shouldn't you be able to use those closes to go from the barn to a night out with friends?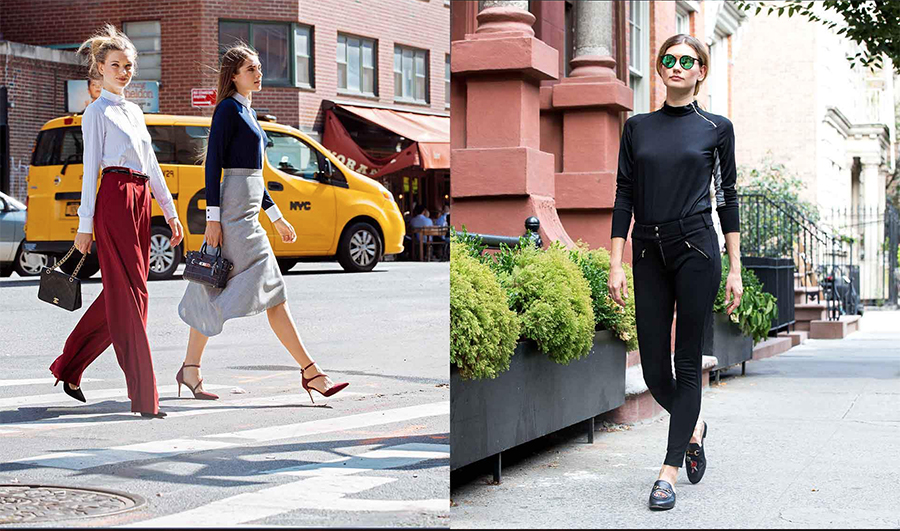 Vogel and Schwartz have created a collection that can do just that. It's not Hermès, where a pair of breeches will cost you upwards of  $1,200, but it's also not a mass produced collection that's often ill-fitting.
The number one complaint from equestrians is that there is no place in your pants to comfortably put a cell phone — the number one lifeline you have when you are on a remote trail or cross country course. And those cell phone pockets that are sewn on the outside of your uncomfortable breeches don't do any good if, after a jump, the cell phone whirls away in the bushes. Then what do you do in an emergency miles from your trailer?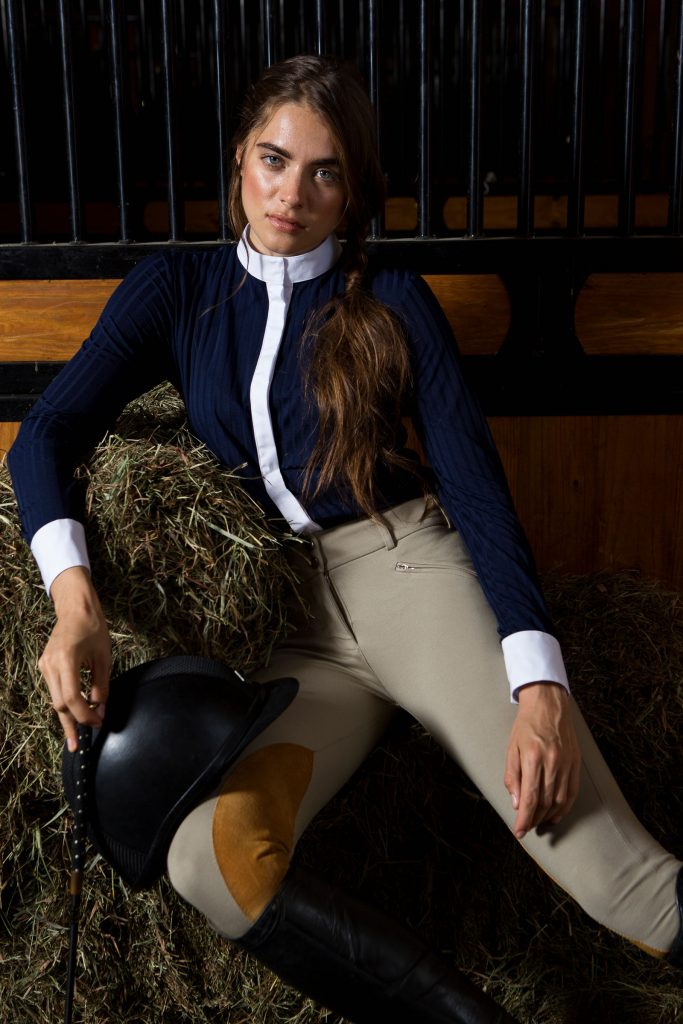 The duo plans to expand and modernize the outdated equestrian clothing model so whether you are a competitor or a weekend trail rider, your hard-earned money will carry you from the barn to a night on the town that looks as good as it is functional.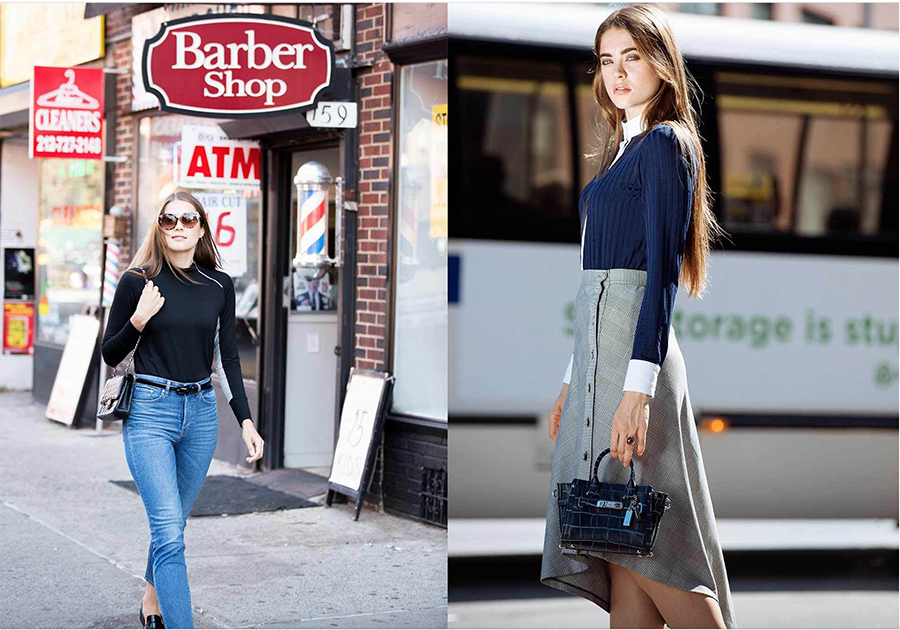 Photos courtesy Free x Rein