"Many tragedies that have happened on the water could have been prevented with basic swiftwater rescue techniques," said rafting outfitter Ryan Snodgrass. "This is why it is important for professionals in the river outfitter industry to be fluent in these skills."
Writer: Travis Poulin
For most kids, school is finally out. And as families pack up to go on vacation, many will venture to Colorado and other outdoor adventure hubs. Thousands of vacationers will choose whitewater rafting with their families and will have the time of their lives, but most will be unaware of the dangers that lurk in fast-moving water and rapids because, on this particular trip, everything went according to plan.
When situations go wrong, however, injuries and fatalities can occur within minutes, and what many rafting customers do not realize is that their guide possesses a vast skill set that can be used in worst-case scenarios. Chances are, the guide's skills came from a combination of experience, knowledge and a swiftwater rescue course.
June is often peak-flow month for the rivers and creeks of Colorado, and the time of year during which a majority of accidents occur. Sometimes accidents happen when inexperienced whitewater recreation-seekers do not take into account the power of a river, while other disasters strike on commercial raft trips – some preventable, some not.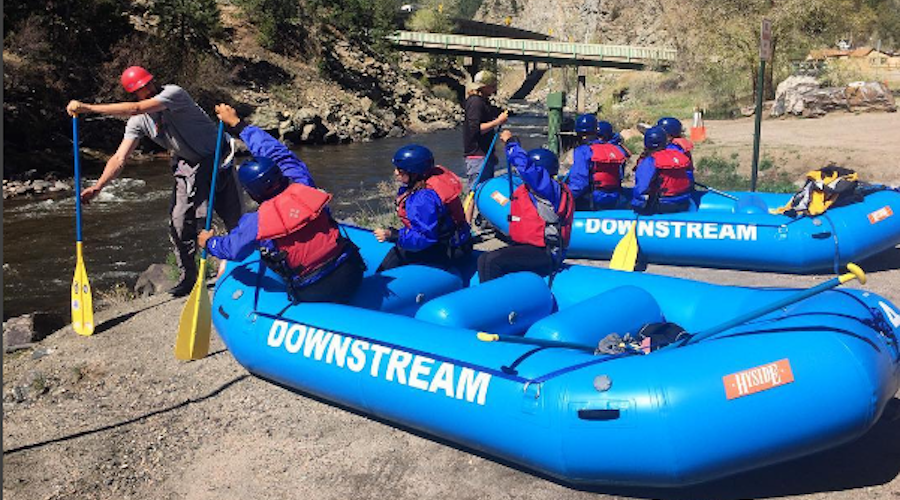 The American Canoe Association (ACA) is a top-ranked, nationally recognized organization that offers classes throughout the country that teach people how to become instructors for sports such as stand-up paddleboarding, kayaking, canoeing and on-water yoga, but its most crucial classes fall under the safety and rescue category.
The organization offers many levels of courses for safety and rescue categories including Level 2: Essentials of River Safety and Rescue; Level 3: River Safety and Rescue; Level 3: River Safety & Rescue Crossover Course; Level 4: Swiftwater Safety and Rescue and Level 5: Advanced Swiftwater Safety and Rescue.
Through the classes – especially swiftwater rescue – whitewater professionals gain skills in leadership; group management; knots and anchors; water hazards and hydrology; rope skills and swimming rescue techniques, just to name a few. Course participants are taught strategies to rescue victims in situations that are worst-case.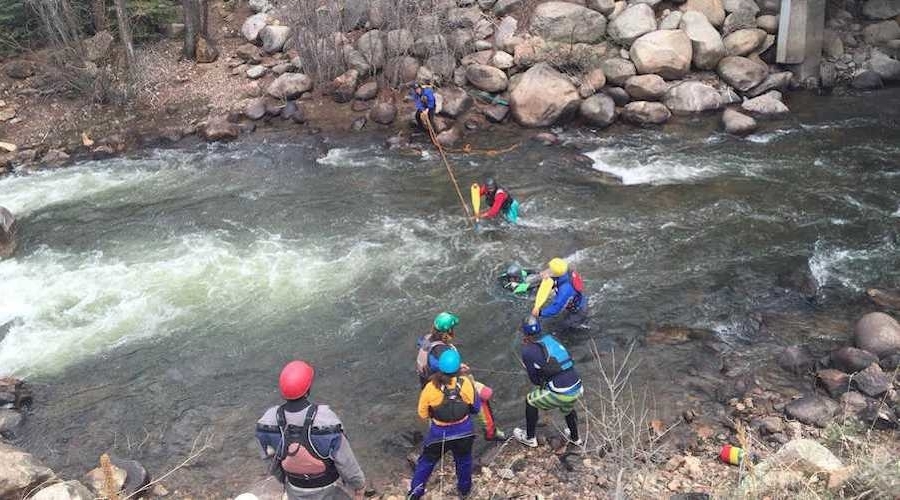 Ryan Snodgrass, owner of Downstream Adventures – a rafting guide service located in Idaho Springs, CO – finds it necessary for all his guides to be certified in swiftwater rescue. The state of Colorado does not require raft guides to be swiftwater certified, but many companies themselves require the class for employment. Snodgrass and his brother, Jonathan (co-owner of Downstream Adventures) have been on the water most of their lives, and have seen many scenarios where rescues are required.
Snodgrass is one of many ACA certified swiftwater rescue instructors – meaning he can teach swiftwater classes and certify his own guides, or anyone that is part of the class. While not all accidents are preventable, there are many precautions that could have been used in a number of scenarios where, perhaps, a fatality or injury could have been prevented.
"Many tragedies that have happened on the water could have been prevented with basic swiftwater rescue techniques," said Snodgrass. "This is why it is important for professionals in the river outfitter industry to be fluent in these skills."
ACA swiftwater rescue classes are taught on rapids ranging between class II-III so real-life scenarios can be practiced. Innovative rescue gear has been developed throughout the years to ensure whitewater participants can be as safe as possible.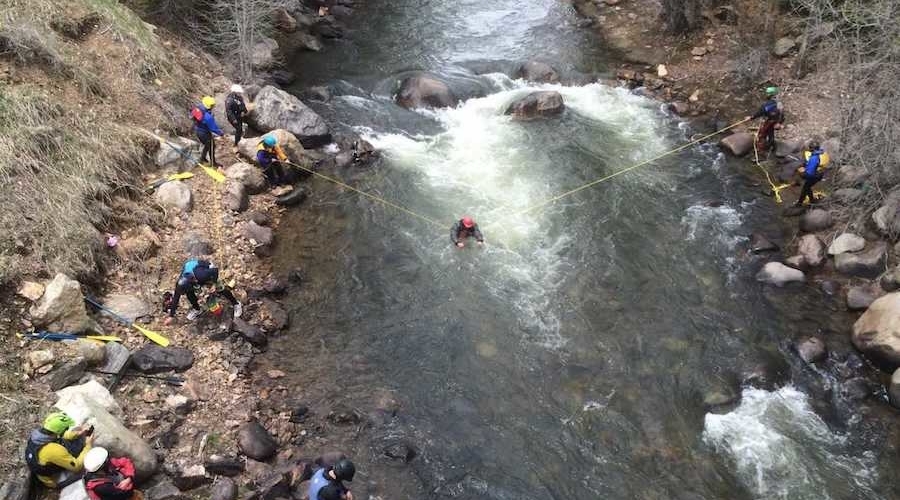 "With more whitewater professionals training to build their skills in swiftwater rescue, the knowledge base of the discipline will grow," Snodgrass said. "This leads to new and safer life-saving techniques and innovative rescue gear."
Snodgrass stressed the importance of rescue knowledge for anyone that plans to participate in whitewater activities on their own. Rivers and creeks are great places to recreate, but the knowledge needed to navigate them are of the utmost importance when things do not go according to plan.
Photo courtesy Downstream Adventures