Patagonia surf gurus Mark Little and Laura Kinman spoke with SGB about what Fair Trade certification means for the brand's swimwear division.
Writer: Carly Terwilliger
Patagonia is continuing to make strides in the realm of corporate social responsibility with its announcement that the outdoor brand's full line of board shorts and bikinis is now 100-percent Fair Trade Certified.
While the unfolding public lands drama in landlocked Utah – and Patagonia's role in said controversy – remains a popular topic in the outdoor industry, the company's surf category has also been busy tackling social and environmental challenges. "Surfing is one of the company's founding activities," said Mark Little, Patagonia's product line director for men's sportswear and surf apparel. "When Yvon Chouinard founded the company, it was all about climbing and surfing. So surf is a big part of who and what Patagonia is."
Being socially and environmentally progressive is also in Patagonia's DNA, so Little and his colleague Laura Kinman, product line director for women's sportswear and surf apparel, saw an opportunity to do more good on the coastal side of the shop.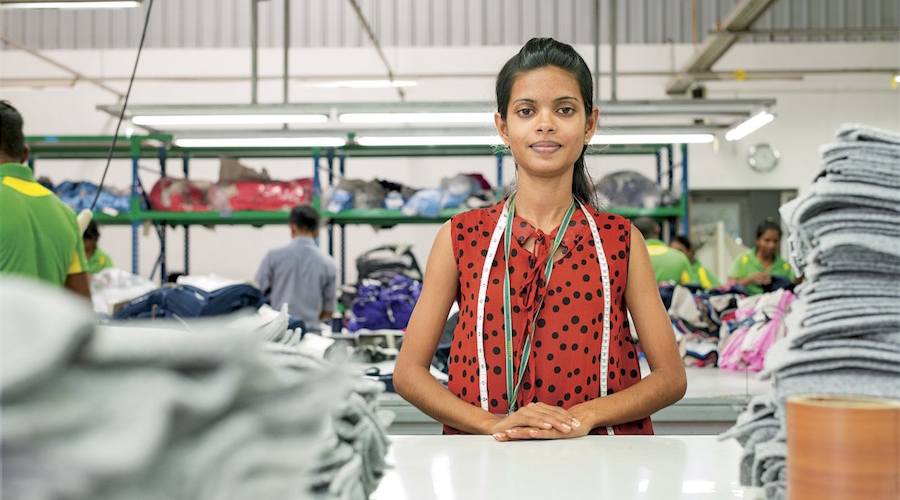 "Fair Trade was already happening in sportswear, and in May 2014 we were talking about what to do in the coming years," said Kinman. The next step, they decided, was to bring the entire surf line up to Fair Trade standards. "We have great partner factories," Kinman continued. "They work with us very closely, and this is a way to give back to them." Fair Trade Certified factories are required to adhere to Fair Trade USA's strict standards for safe working conditions and environmental responsibility.
"On the women's side of things, it was just a question of wanting to do it," Kinman explained. "When you have a Fair Trade factory, it has to be inspected. That can be intimidating for a lot of factories, because it's a very high standard." Fortunately for Kinman's team, the factories that manufacture Patagonia's bikinis were "very open to it, very welcoming."
The transition was not without its challenges, though. "We had a little tougher time on the men's side. It depends on the country you're in and what type of government they have," said Little. "Getting the factory ownership on board is crucial and can be challenging."
To ensure the answer to all three questions is a resounding "yes," Patagonia builds its bikinis "specifically for sport," said Kinman, and also to be worn all day alone or under a cover-up, for a variety of activities. Similarly, Little on the men's side designs "for the core user first," he said, but increasingly even hardcore surfers are "putting a cycling short underneath their board shorts and biking in them, or wearing them to yoga. The core surfer isn't just a surfer anymore."
Little is seeing a "multi-functionality trend like in all apparel categories, which plays very well into who we are." To further capitalize on the trend, Patagonia's penchant for innovative materials is on display in its bikinis lined with NanoGrip material, a microfiber that makes sure everything stays put even on wet skin, explained Kinman. And in board shorts, said Little, it's all about "stretch, stretch, stretch with fabrication."
Looking to the category's future, said Kinman, "We're hoping to influence other brands, and get them excited about Fair Trade. We want people to know there are alternatives out there, and we want them to really understand the alternatives." Little added that the program is all about onward and upward, saying that "We'd love to have everything be Fair Trade Certified. We are doing it differently, but we're also doing it successfully."
Patagonia's surf division will continue to focus on influencing consumers with "education and thought-provoking subjects," Kinman concluded. "At the end of the day, it's the right thing to do if you can do it."
Photos by Nathan Oldfield and Tim Davis, courtesy of Patagonia