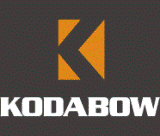 Sturm, Ruger & Co., Inc. has purchased a minority interest in Kodabow, Inc., a crossbow manufacturer based in West Chester, PA. Ruger's investment will help Kodabow accelerate its business plans and expand its infrastructure.

"This investment reflects our interest in participating in one of the faster growing segments of the hunting market," said Ruger President & CEO Michael O. Fifer. "Crossbows are increasingly becoming a new and exciting choice for outdoor-oriented consumers as they bridge the gap between traditional archery and firearms. Crossbows are gaining broader acceptance and more states are adopting crossbow hunting seasons. We have watched Kodabow make steady progress with its innovative crossbow platform and USA-based manufacturing. We expect that Kodabow will have a bright future and this Ruger investment will assist the company in moving forward."
"We are extremely pleased to have an association with Ruger," said Chuck Matasic of Kodabow. "Ruger shares our vision that delivering dependable and innovative hunting products made in the USA will drive industry leadership and success. Ruger's investment validates our business model based upon high quality and customer satisfaction, and most of all, crossbow products that are accurate and reliable – qualities very evident in Ruger firearms," he concluded.
Sturm, Ruger is headquartered in Southport, CT, with manufacturing facilities located in Newport, NH and Prescott, AZ.