Spalding said it remains committed to the sport of basketball despite news that its long sponsorship of the NBA as the official game ball will soon end.
As reported, Wilson will replace Spalding starting with the 2021/22 season.
Spalding began making the basketballs exclusively for the NBA starting in 1983. According to reports, Spalding and the NBA mutually agreed to part ways.
Spalding's statement shared on social media is below: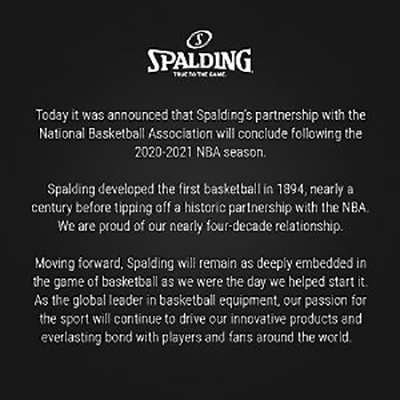 Photo/message courtesy Spalding