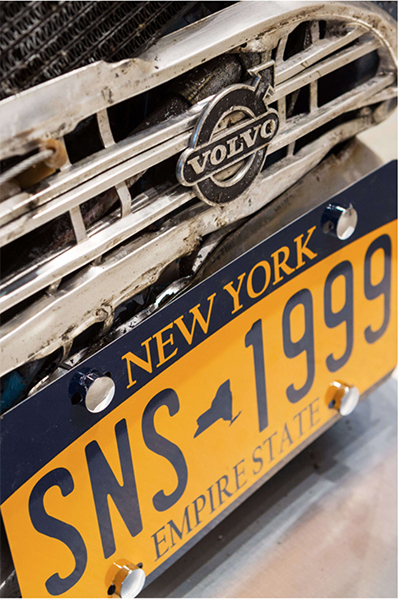 After Stockholm, London, Paris, and Berlin, SnearkersNStuff, (SNS), is back to where it all began. The retailer opened their first NYC concept shop this week in Manhattan's Meatpacking District.
---
The space includes multiple areas for both artist brands and the entire SNS brand range and exclusive collaborations. There is a massive outdoor mural wall, full bar/club area on the lower level that will be run by some of Sweden's most notable restaurateurs. The bar will open early next year and will host events and parties. New York industry vet Wil Whitney was tapped to run the store.
Design details include four mirrors inspired by four different NYC landmarks — the Iron building, the Chrysler building, Freedom Tower, and the New York Life Building.
The space used to be an old garage, so for one of the main sneaker display pieces, SNS decided to crush a Swedish car (a Volvo) filled with sneakers from founders Erik and Peter's collections.
The checkout area is inspired by the Brooklyn Bridge and a display table was modeled after a giant hamburger, a nod to when the Founders Erik and Peter could only afford to eat burgers on their early NYC trips.
Every detail from the furniture to fixtures pulls from both Scandinavian design heritage and New York City inspirations.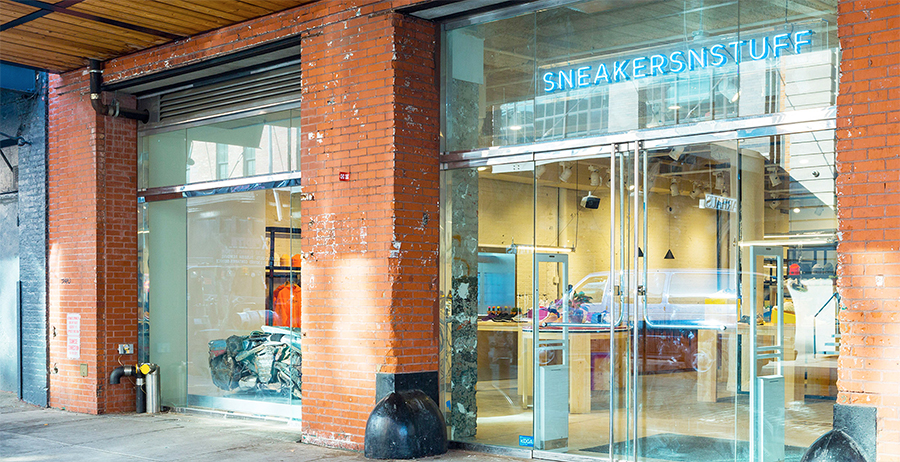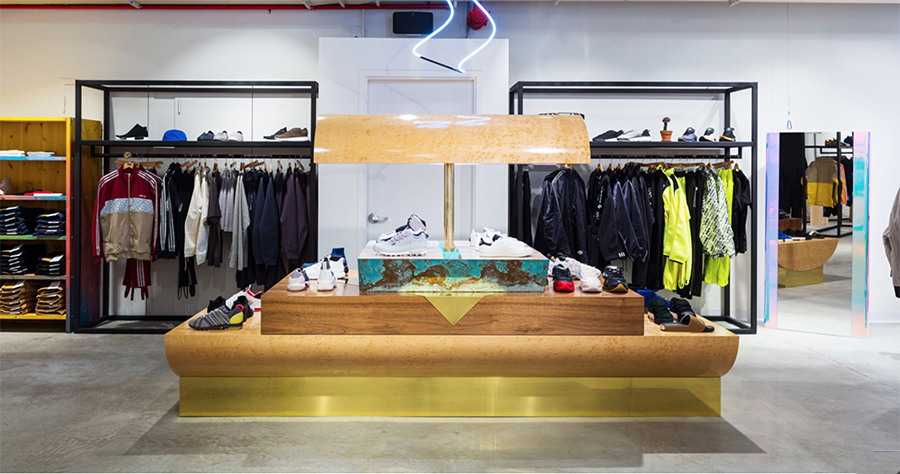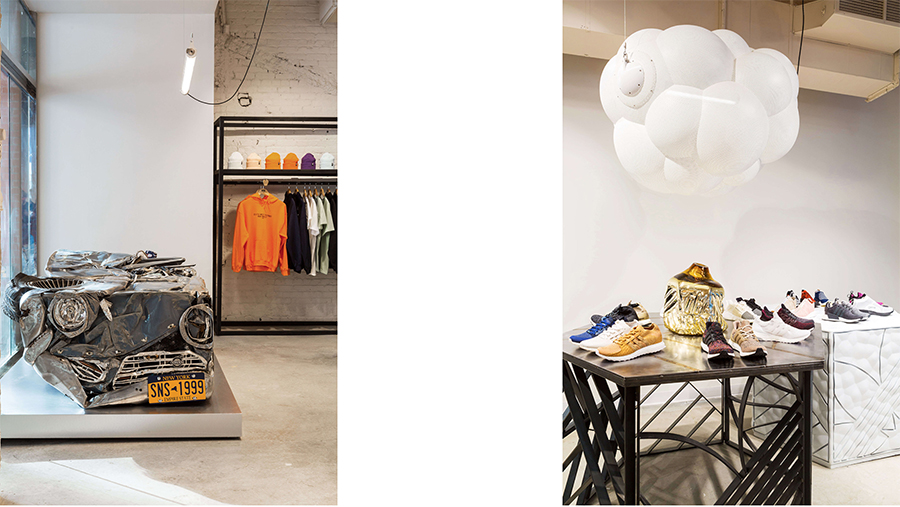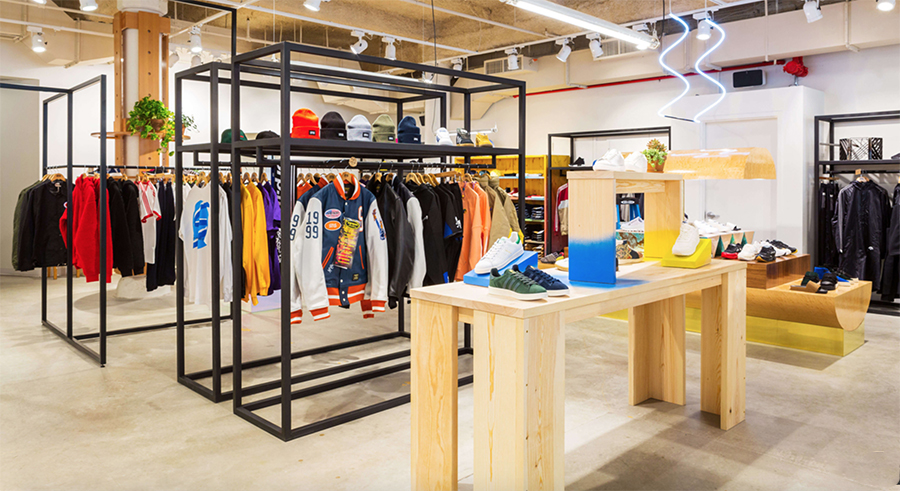 SNS is located at 22 Little West 12th Street. Follow the journey @sneakersnstuff_nyc.  Photos courtesy SNS