Snipes announced that Rich Foster would join the company as chief marketing officer reporting to Jim Bojko, president of Snipes U.S. operations.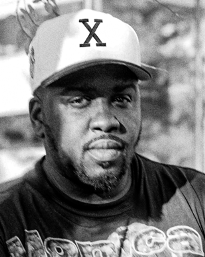 As Snipes CMO, Foster will oversee marketing, community impact, creative innovation, and the brand's social media initiatives. He will be responsible for developing and executing creative marketing strategies working closely with the company's digital, retail and operations teams.
Foster, most recently, was vice president of marketing at Epic Records, creating digital and traditional marketing campaigns for Giveon, 21 Savage, Rick Ross, and Travis Scott. Before Epic, Foster spearheaded digital marketing for Asylum Records and Warner Music Group and worked with Sean "Diddy" Combs' agency, Combs Enterprises to reignite the Sean John brand. He worked for the global creative agency, Exposure, where he curated marketing campaigns for 1800 Tequila, Uniqlo, Adidas, and New Era.
"Rich will be a critical element of our growing executive team, driving creative strategies that connect with our loyal consumer base and support, empower and celebrate our communities," said Bojko. "Rich's background and proven track record in marketing and entertainment, coupled with his keen understanding of sneaker and streetwear culture, will make him an integral part of shaping the future of Snipes as we continue to innovate."
Photo courtesy Snipes