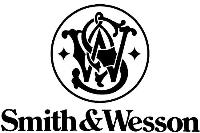 nudged up its earnings and revenue guidance for the fiscal year after reporting an unexpected surge in demand that triggered higher production rates and gross margins at its firearms manufacturing plants during the fiscal first quarter ended July 31.
The firearms company reported net sales grew 12.1 percent to $147.8 million as sales and net income exceeded management expectations at both its Firearms and Accessories divisions.
At Firearms, net sales reached $134.4 million increased, up 1.9 percent from the comparable quarter last year. Shipments to the consumer channel rose 11.7 percent, or slightly above the 10.1 percent increase in NICS background checks during the period. That consisted of a 7.7 percent increase in Handguns and a 45.5 percent increase in Long Guns. Growth was driven by strong orders for M&P15 Sport rifles and the Thompson/Center Venture bolt-action rifles and M&P Shield polymer pistols. The company also launched limited edition models of its M&P Bodyguard 380 pistol and Model 642 J-Frame Revolver.
At the accessories division, revenues rose 29.9 percent to $13.3 million thanks largely to the Battenfeld acquisition. Gross margin exceeded 50 percent.
Net income was $14.4 million, or 26 cents per diluted share, or basically flat with a year earlier, as expenses related to the redemption of notes and charges related to the Battenfeld acquisition offset proceeds from an insurance settlement and a tax benefit. Using SWHC's non-GAAP metrics, net income reached $17.7 million, or $0.32 per diluted share, cup 18.8 and 18.5 percent respectively.

NICS checks signal earlier start to sales
SWHC President and CEO James Debney said the volume of NICS checks during the quarter substantiated the company's thesis that gun ownership is poised for sustained growth in coming years. Not only were checks up 10.1 percent from a year earlier, but they were up 6.7 percent from the preceding quarter.
"It was interesting to see the acceleration of NICS checks in July over June," said Debney. "That is unusual when you look back at the history. This acceleration in consumer buying activity doesn't typically occur until August."
SWHC ended the quarter with inventory valued at $90.1 million, down 12.8 percent from a year earlier.

Aggressive promotional stance intact
"I think retail inventory and wholesale inventory as a whole is fairly healthy," said Debney. "I think it's in a good position of our products for the busy fall season coming up and then obviously into the holiday season as well. So we're excited about that."
That sets up SWHC in a good position to follow through on its strategy of using aggressive promotions to buy market share, said Debney.
"This is very much a promotional-driven industry," he said. "We have what we believe the best margins in the industry, so why not leverage that."
Based upon the first quarter results, its promotional strategy and the current outlook, SWHC raised its full year revenue and net income guidance for the fiscal year ending April 30, 2015. It now expects revenues to reach $610-to-$620 million and income per diluted share to reach 99 cents to $1.04, compared with $605-to-$615 million and 85-to90 cents guidance issued June 18. That outlook includes the launch of several new products at the SHOT Show in January, 2016. SWHC current has more than 120 products under development.