"We recognize that millennials have embraced this trend, and it certainly has a place in Bend's diverse mix of lodging opportunities," Visit Bend Communications Manager Tawna Fenske told SGB.
Writer: Carly Terwilliger
Van life, glamping, the triumphant return of couch surfing – people are finding all kinds of places to lay their heads while traveling. Short-term rental services like Airbnb and VRBO started out as curiosities, but their popularity has rocketed in recent years.
Ski towns in particular are facing a changing lodging landscape, in no small part thanks to Airbnb and its ilk. "We market for all kinds of lodging options, including Airbnb," said Visit Bend Communications Manager Tawna Fenske, giving the Oregon town's take on the subject. "We recognize that millennials have embraced this trend, and it certainly has a place in Bend's diverse mix of lodging opportunities."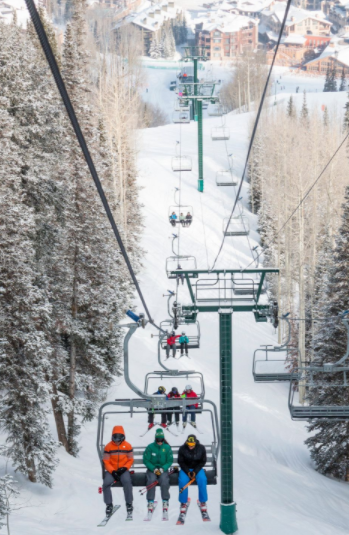 This something-for-everyone tolerance is a strategy that seems to be working for now in ski hamlets like Park City, UT. "Park City has an estimated 3,000 units currently being sold through a rent-by-owner channel," commented Park City Visitors Bureau Director of Communications Dan Howard. "This number represents between 15 and 20 percent of total inventory.
"This number is not expected to grow because the town is strong on compliance with various city and county rules and regulations, and HOA rules as well. The city and county have placed a high priority on the availability of worker housing, so Park City is not looking to increase the number of leisure rental units or authorize additional construction that could result in more short-term visitor rentals," Howard continued.
As towns adjust to the probability that short-term rentals are here to stay, visitor bureaus are taking a closer look at who is occupying them and what their visits look like. "We have seen some preliminary research suggesting VRBO renters spend a smaller fraction (per person) of what hotel guests spend while in the city," said Howard. "And though they do tend to shop at our grocery stores more than hotel guests, they don't impact our local restaurants and retail outlets at a similar volume."
From Tahoe-adjacent Truckee, CA, Brand Communications Director Colleen Dalton cites a study from a location far from the slopes but similarly tourism-dependent – Monterey, CA. According to the study, "For every $100 spend on lodging, guests spend $200 for food and beverage; retail sales; art, entertainment and recreation; and ground transportation." And although it's worthwhile to keep in mind Howard's observation about VRBO renters versus hotel guests, the logic that it's better to have a smaller fraction of visitor dollars than to price them out of visiting at all seems sound.
Short-term rentals "are complementary, rather than substitute, goods in the local accommodations market," the study continued. "Different types of lodging serve discrete segments of the visitor market, and diversity within the accommodations market is essential meeting customer demand." Since, as Fenske from Bend observed, the younger generation is looking for new ways to experience travel and adventure, it seems unlikely that they'll suddenly start embracing the luxurious accommodations favored by older, more wealthy snow season tourists. Whether that sensibility will change as they age remains to be seen.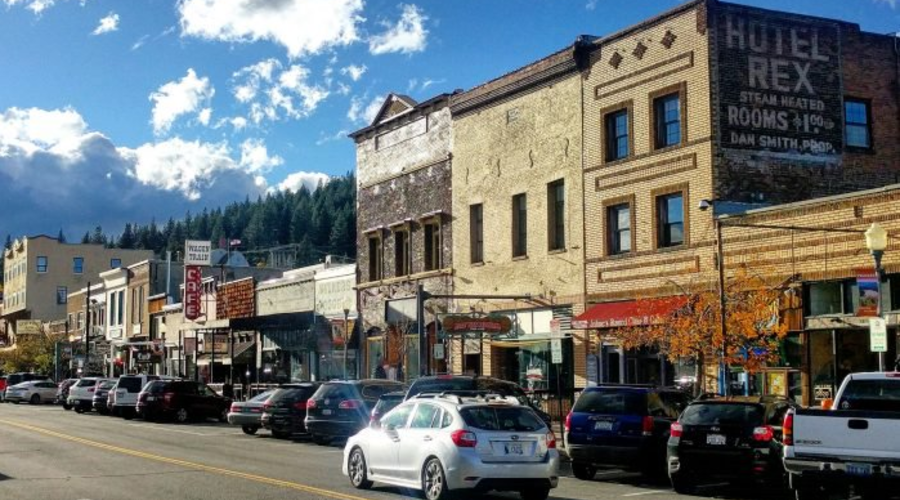 In the meantime, there will continue to be rent-by-owner condos for those on a budget, and insane indulgence for those looking to live out their Aspen and Jackson Hole ski fantasies. And towns that depend on winter tourism income will keep a close, perhaps wary eye on the trend. "The Park City Chamber of Commerce is very much supportive of our local hotel business community and would like to see that VRBOs and Airbnb lodging in our area are regulated and licensed to the fullest extent possible," concluded Howard.
Lead photo courtesy Visit Bend, additional photos courtesy Visit Park City and Visit Truckee