Skechers USA, Inc. has been named a top ten best perceived brand by mothers according to the consumer perception firm YouGov BrandIndex.
In a poll conducted over the past three months, YouGov surveyed 20,000 mothers with children under 18-years-old. Brands were ranked using an index score which measures brand health by averaging sub-scores on quality, satisfaction, impression, value, reputation and willingness to recommend. Skechers secured the number eight position on the list and is the only footwear brand included in the top ten index scores for 2015.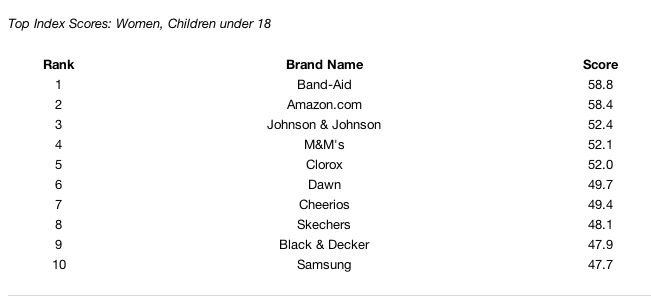 In addition, Skechers also had the second largest brand perception gain with mothers during the past year.
"At Skechers, we strive to create an innovative and diverse product line that appeals to a wide consumer audience-from moms to teens, and from working professionals to toddlers. Knowing that mothers appreciate the quality and value of Skechers footwear is a great testament to the Company's accomplishments this past year," said Skechers president Michael Greenberg. "Skechers achieved record-breaking success in 2014 with annual sales of over $2.4 billion and followed it up with our highest quarterly revenues of $768 million in the first quarter. This growth is due to a product line rich with comfortable, on-trend footwear that consumers love. The buying power of moms is indisputable, and we're excited to continue this trajectory with many new Skechers product developments in the pipeline."
YouGov BrandIndex (www.brandindex.com) is the only daily consumer perception research service of brands, taking more than 4,000 interviews every day from a representative U.S. population sample, and more than 1.5 million interviews per year. Respondents are drawn from an online panel of more than 2 million U.S. adults aged 18+.
Skechers offers two distinct footwear categories: a lifestyle division which includes comfort-focused, trend-right product for men, women and kids, and the Skechers Performance Division which offers Skechers GOrun and Skechers GOwalk footwear.