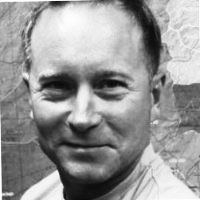 Sig Sauer Inc., a maker of handguns, rifles, ammunition, electro-optics and other hunting accessories, hired Allen McCormick as VP of marketing.
He will lead Sig Sauer marketing and development of the Sig brand, spearheading company initiatives across Firearms, Ammunition, Electro-Optics, Suppressors, Airguns and Training divisions.
An experienced leader and marketer, McCormick spent 28 years (9 years active duty) in the U.S. Army as an infantry officer, including multiple deployments to both Iraq and Afghanistan before retiring as a Lieutenant Colonel. His marketing background includes brand management roles within organizations such as Proctor & Gamble and cross-functional leadership within agency organizations including BBDO, Saatchi & Saatchi and Possible.
"Allen's distinguished background in the U.S. Army, as well as many years in the marketing world, make him a perfect fit for SIG," said Tom Taylor, chief marketing officer and executive vice president, commercial sales at Sig Sauer. "He understands the challenges of engaging with consumers and how to build brands as well as the needs of the warfighter and law enforcement professionals."
"Sig Sauer is the undisputed leader in innovative and quality products that are relied upon by military, law enforcement and commercial users throughout the world," said McCormick. "I'm honored to join such a world-class brand and talented team; and excited for the opportunities to increase the reach of Sig Sauer into current and new segments of the market."
Photos courtesy Sig Sauer