Adventure apparel and accessories company Sherpa Adventure Gear on Wednesday announced that Peter Novak will be joining the Sherpa team as president. In his role, Novak will oversee commercial strategy, sales, marketing and branding at Sherpa.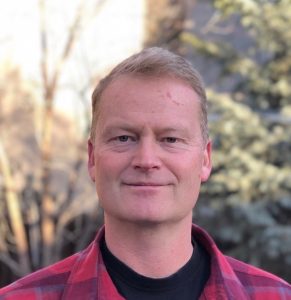 A proven leader with a track record of growth, Novak brings an extensive background in sales, marketing, brand development and strategy in the outdoor industry and beyond, most recently holding the position of vice president of sales at 5.11 Tactical. Previously Novak held leadership positions at Kelty, Mountainsmith and Royal Robbins.
"Sherpa has had so much momentum," says Kelsie Costa, Sherpa Adventure Gear CEO. "We're thrilled to channel this energy by bringing Peter to our team. We are looking forward to his leadership at Sherpa Adventure Gear furthering our growth in the outdoor and travel industries."
Founded by Tashi Sherpa in 2003, Sherpa Adventure Gear designs high-quality and versatile apparel for the global adventurer — whether headed to climb Nepal, trek through South America, or roam the ancient streets of Europe.
"The Sherpa brand has an incredible story, but is still young and has so much potential," said Novak. "We have a big opportunity to share this story with more people — generating more brand exposure, expanding into new categories and growing the brand here in the North America."
First established to honor the legendary high-altitude climbers of the Himalayas and provide employment opportunities to hundreds of individuals in Nepal, Sherpa Adventure Gear continues to pay homage to the rich history of Nepal and strives to strengthen the fabric of its families, by providing scholarships for children in remote Himalayan villages and making many products in Nepal.
"As we continue to grow the Sherpa brand in North America, we're always focused on creating more economic opportunities in Nepal," said Tsedo Sherpa-Ednalino, Sherpa Adventure Gear COO. "Peter's proven background in sales and marketing expertise will ultimately help us further our impact in these communities."