Cristiano Ronaldo has scored more than 600 goals in his soccer career, but none as spectacular and as athletic as his bicycle kick on Tuesday night's game in Real Madrid's Champion League quarter-final match against Juventus. The sheer talent of the moment left the stadium silent for a moment from both sets of fans, and elicited a round of applause from the entire stadium.
In 2017, pro-reporters were declaring Ronaldo no longer in his prime. If you have not seen the "kick," click to watch the stunning ball-meets-net shot.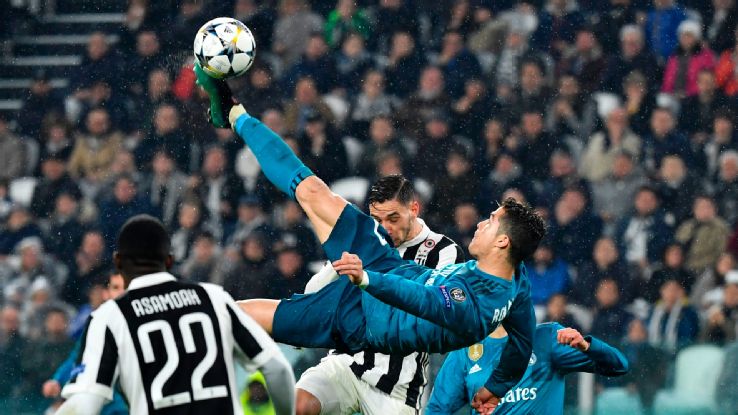 Real Madrid would go on to win 3-0. Ronaldo also scored the opening goal—securing the team's place in the semi-finals of the competition for the eighth year in a row, a new record. By scoring twice in the game, Ronaldo set a new benchmark for himself. He is the first player in Champions League history to score in 10 successive games in a row.