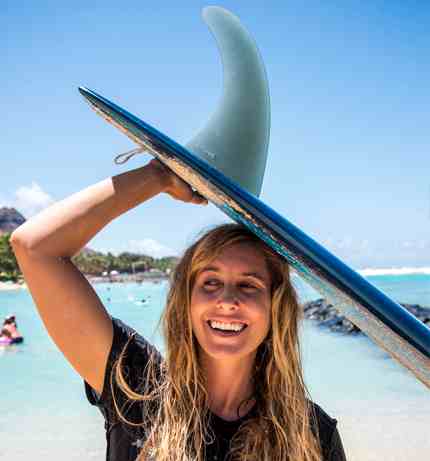 Sanuk, a division of Deckers Brands, added professional surfer, writer and adventuring activist, Lauren Hill, to its growing roster of ambassadors.
Born and raised on the sunny shores of Florida, Hill developed a love for the ocean at an early age. As a teen, Hill spent her days diving head first into education and professional wave riding. As an Environmental and Social Science major at Stetson University, she dedicated her days to finding creative ways to marry her love for surfing and environmental activism. It wasn't long before Hill developed a deep-rooted passion for marine conservation and gender, as they relate to surfing culture.
Hill now spends her days traveling the world, riding waves, serving as an ambassador for Women for Whales and Surfers for Cetaceans and helping to heal pollution created both ecologically and socially.
"I am excited to partner with a brand that is focusing on women and supports our passions allowing us to live out our dreams each day," said Hill when asked about the partnership.
"Lauren is groove and grace personified, she shines with an abundance of infectious energy. We are thrilled to welcome her to the Sanuk family", said Sanuk Community Manager Adam Walker.
As part of Sanuk's commitment to fostering the growth of its women's business, Hill joins the likes of Pro-Surfers Malia Manuel and Paige Alms, Pro-Climber Sierra Blair-Coyle and Artist Susan Wickstrand, among others.
Follow Lauren on Instagram @theseakin.