The warm weather has arrived and it's time to put away your closes-toed shoes … or put them to the side and enjoy minimal dressing.
—•—
Versatility dominates the outdoor sandals category.
Comfort + Performance + Durability all mix-and-match to wear on a variety of terrains.
Great design, rooted in athletic influence, is everywhere for the season from the leading outdoor brands.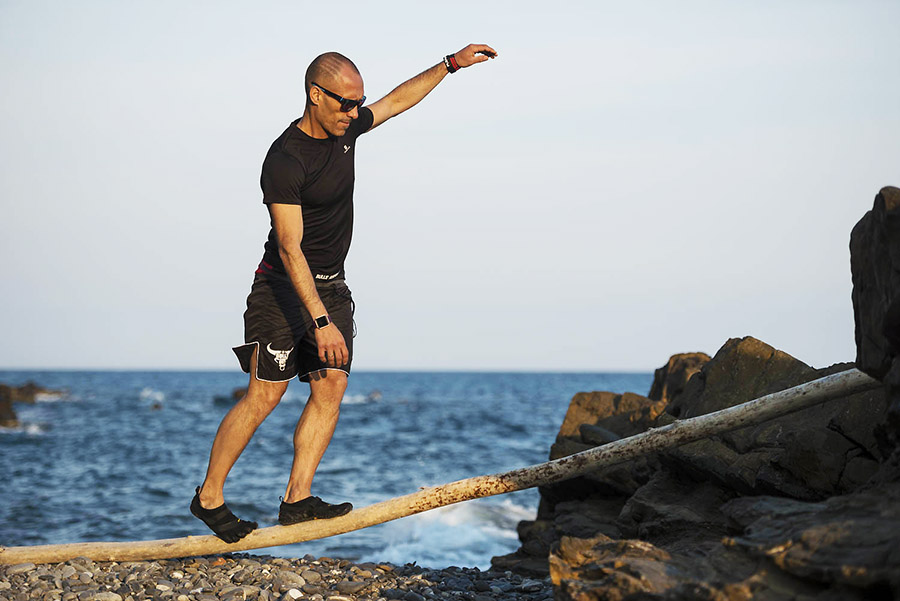 Sandal is a word used to describe open-thong style shoes that are spare on materials. Today, sandal design offers options … strappy, amphibious, sport-oriented, all-weather gear. And, for some, sandals are a year-round choice for footwear—and a far cry from the bargain slap we all once wore on the family beach vacation.
Today's sandals offer versatility in footbeds, soles that perform well in water and on land, custom fit closure systems and high-performance construction. Athletic meets leisure continues to grow in strength with colors to match your mood.
With more consumers buying their sandals both for outdoor use—whether trail, beach, water or everyday fashion—for retailers the equation is powerful: Function + Aesthetics + Versatility = Sales. Here are sandals we can't wait to wear throughout the spring and summer this year.
Vibram 
Performance for people who recreate in and around the water
The latest FiveFingers minimalist shoe for spring 2018, V-Aqua, is available today at select Dick's Sporting Goods stores nationwide. The V-Aqua, pictured above and in the lead photo, is designed to perform on terrain in and around water and combines Vibram's barefoot feel with Megagrip outsole to get you over slick surfaces both underwater and on shore.
"… If you've never tried FiveFingers, this is the model with the broadest application for people who visit the beach or get on the water every summer." — Chris Melton, director, sales and distribution, Vibram USA.
Cudas
Two Soles Are Better Than One
For Cudas, designing the "next generation water shoe" for those who enjoy more active sandals than a typical thong is what the brand does best. Two sandals that are standouts for the season are the Rapidan, pictured above left, and York, pictured above right, both performance water shoes. The dual-sole design frees the "natural motion of your foot" while providing "draining and drying." Both styles offer protection from rocks and other natural hazards, with grippy soles for anti-slip and non-marking.
Sanuk
Everything Is Better In Color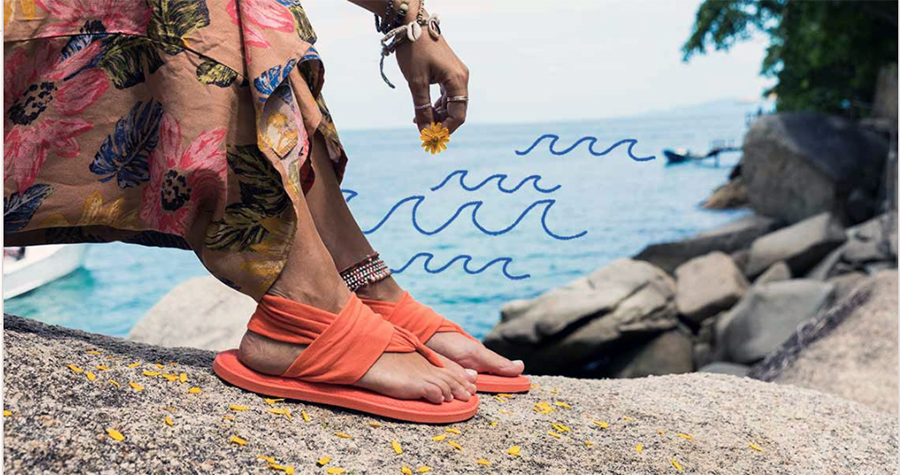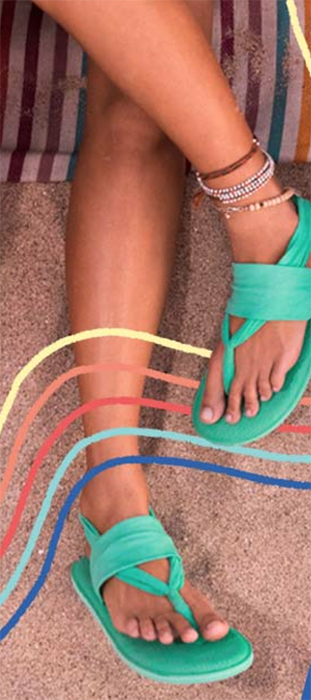 Sanuk Yoga Slings, pictured above and at left, are squishy, comfy and splashed in fun, sunny monochrome colors, as shown in the color chart above.
The brand's Yoga Mat Collection is described as the "downward dog meets upward grin." This is the zen-inspired sandal, pictured below,  that started it all for Sanuk, and is offered in a myriad of fresh colors for spring 2018.

The sweet spot for Sanuk has always been the Yoga Mat sandal, with materials based all around comfort for the outdoors with a modern sensibility.
The brand believes that the comfort factor of Sanuk sandals fits perfectly with the consumer's demand for an athletic-meets-leisure look. And since this has been the motto of the company since the brand's inception, it's a compliment for the sandals to be recognized for that sweet spot at retail.
KEEN
Can a sandal protect your toes?  Yes! and the reason is the KEEN Newport, a waterproof sandal with KEEN's patented toe protection, pictured below.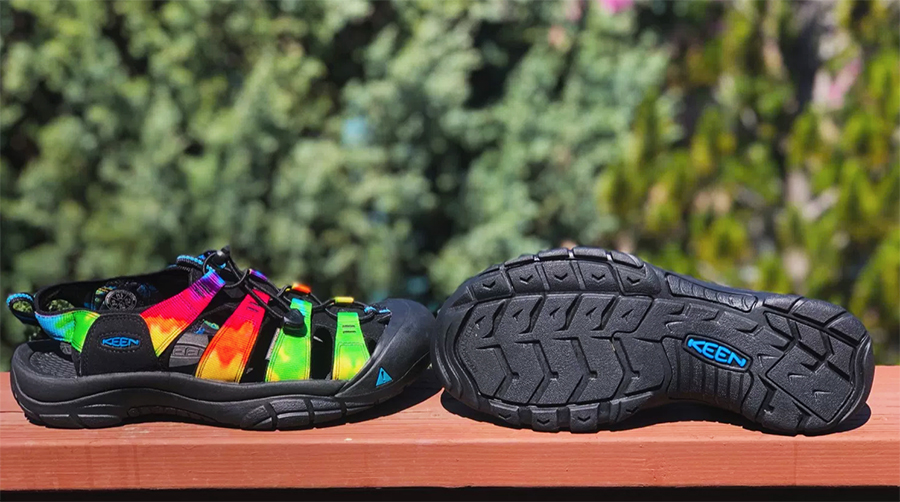 This wear-anywhere sandal is a superstar that goes from the trail to the city. Featuring innovative technology like S3 heel support and a metatomical footbed to support and cushion the foot, the Newport was designed to go where your "hybrid life" takes you.
The 15th anniversary colorway, pictured above, is in addition to the solids and neutrals with color accents. The shoe is offered at retail.
Photos courtesy, Vibram, Cudas, Sanuk and KEEN