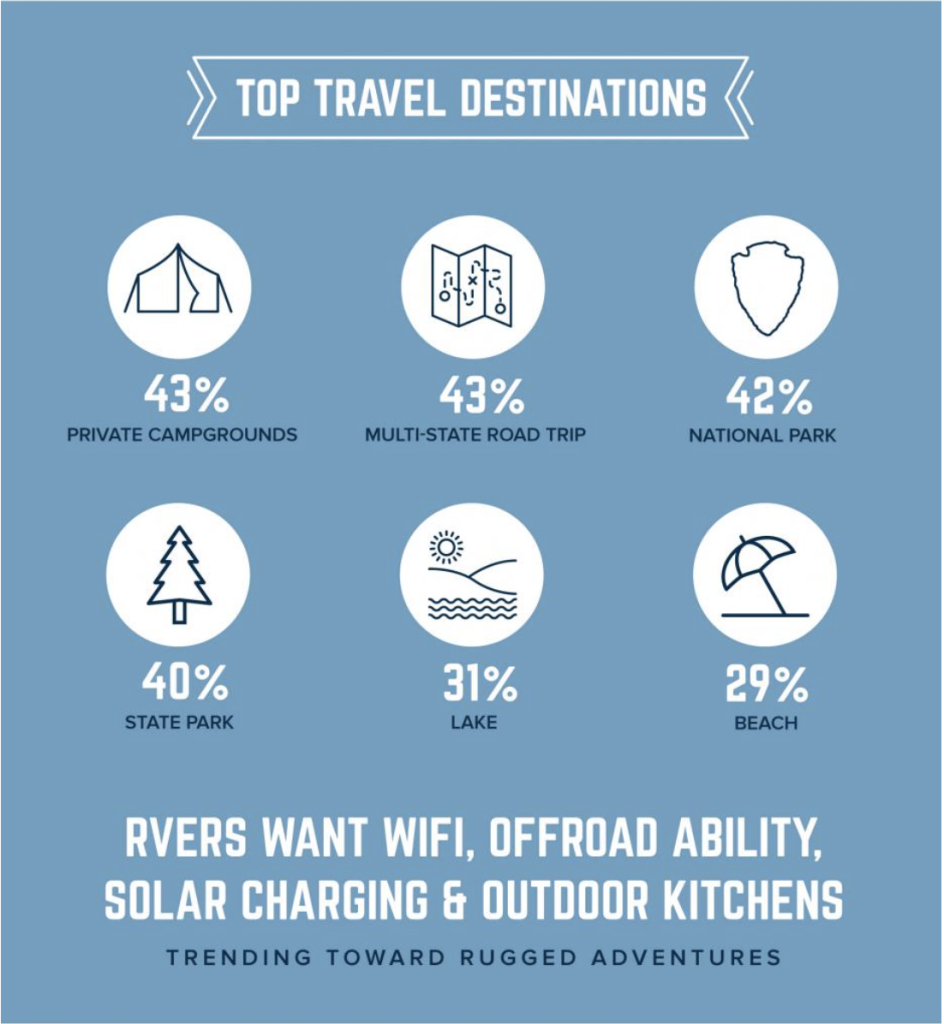 The RV Industry Association reported in a recent survey* of America's leisure travelers that 44 million consumers plan to RV this summer, including 12 million who said they plan to RV this Memorial Day weekend.
Asked about their top reasons for choosing RV as a travel mode, the respondents cited more flexible work schedules, a desire to travel more with family, comfort, exploring the outdoors, and traveling with a large group.
The survey also showed that RVing is a year-round activity, with 72 million Americans planning to take an RV trip in the next year and 32 percent of leisure travelers saying they would like to buy an RV in the next 12 months.
---
*Commissioned by the RV Industry Association and conducted by Cairn Consulting, 1,600 survey was completed by a statistically balanced cross-section of U.S. leisure travelers. The survey results have an associated margin of error of +/- 2.74 percentage points. Leisure travelers are defined as any U.S. residents who have taken a leisure trip in the past 12 months.
Infographic courtesy RV Industry Association