Our best friends have four legs and a tail,
but they're also loyal, intelligent and enrich our lives.
Ruffwear is grateful for those organizations whose work makes a difference in the lives of our best friends from effective adoption efforts, to support of working dogs, to protection of wild places where people and dogs play. Ruffwear is proud to partner with these organizations that share a common belief—to make an impact, create opportunities that strengthen the bond between humans and dogs and ensure a lifetime of adventures to come. Here are some of the many organizations Ruffwear supports.
—•—
The Conservation Alliance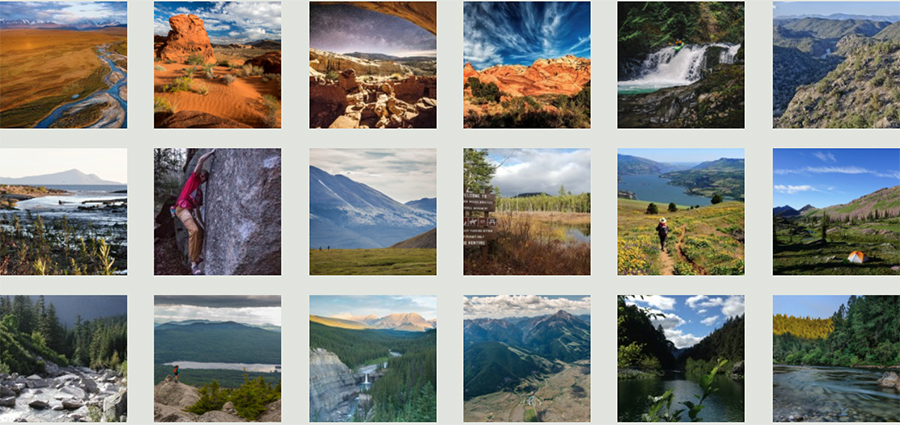 Ruffwear believes a happy dog is a dog outside and finds joy in sharing outdoor adventures with our canine companions. But these adventures depend on access to wild places where we can explore and play together.
Since its inception in 1989, The Conservation Alliance has contributed more than $18 million toward safegaurding our public lands. This funding has helped protect more than 50 million acres of wild lands and 2,991 miles of rivers, stopping or removing 29 dams, designating five marine reserves and purchasing 12 climbing areas. In addition to Ruffwear's annual membership, Ruffwear donated $50,000 to The Conservation Alliance's Public Lands Defense Fund in 2017. Through the PLDF, The Conservation Alliance contributed more than $250,000 in 2018 to organizations working to defend existing national monuments, preserve our core environmental laws and  prevent the transfer of public lands to the states or to private ownership.
—•—
Best Friends Animal Sanctuary, Moab, UT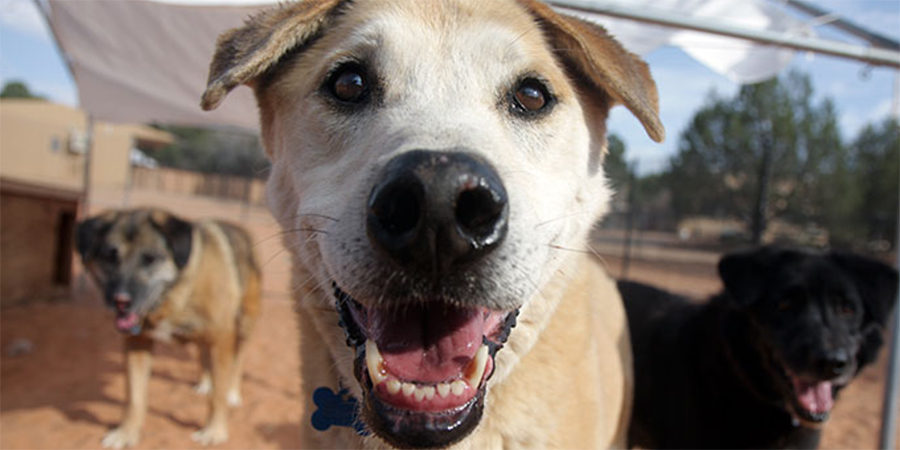 For over 30 years, Best Friends Animal Sanctuary has been running the nation's largest no-kill sanctuary for companion animals and building effective programs that reduce the number of animals entering shelters. As a supporter of effective canine adoption efforts, Ruffwear is a proud partner the sanctuary, a nonprofit organization based in Moab, UT with locations across the country. Working with Best Friends, Ruffwear launched the Ruff Adventure Dog (RAD) Adoption Program in 2015 to help their fresh-air-seeking, high-energy dogs find loving homes. Through the partnership, 72 dogs have found their forever homes.
—•—
Oregon Animal Shelters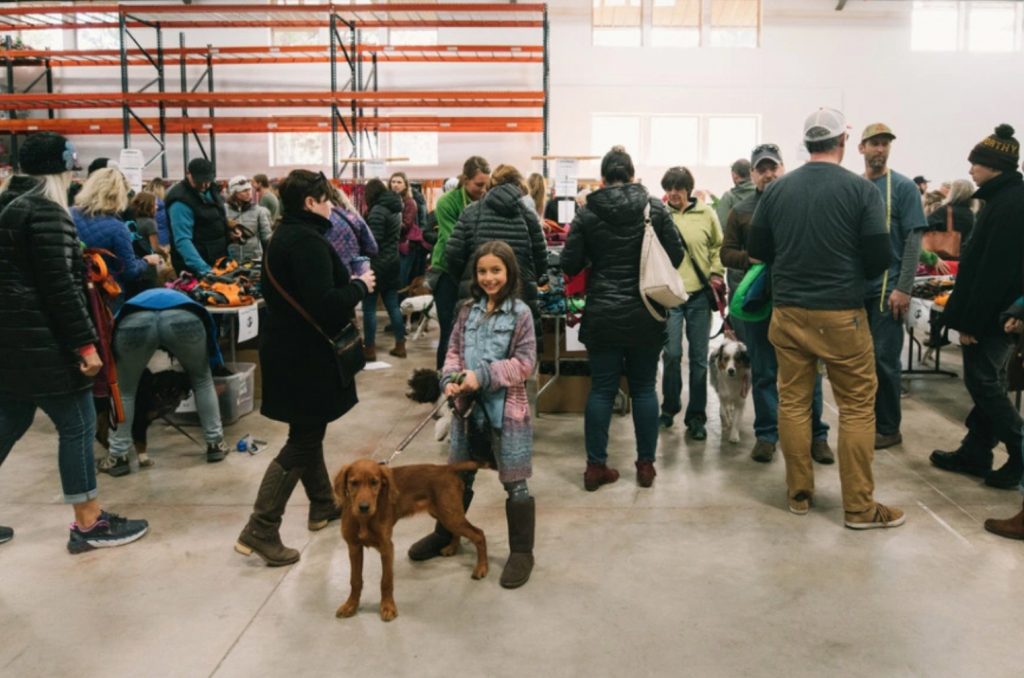 Ruffwear donated over $20,000 to Oregon animal shelters with proceeds raised through its Warehouse Sale in Bend, OR in November. More than 600 people turned out to find deals on samples, discontinued styles and gently used demo gear, ranging from collars to boots to apparel. More than 2,400 items were sold. Brightside Animal Shelter, Humane Society of the Ochocos and Three Rivers Humane Society were all beneficiaries of the sale.
—•—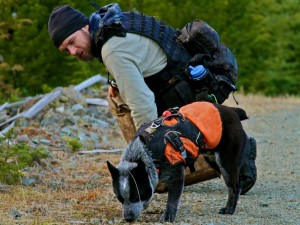 Conservation Canines is a world leader in training and fielding detection dog-handler teams to work in service to science. These scat detection dogs and their handlers are deployed in projects around the world, using non-invasive techniques to collect vast amounts of information on species abundance, distribution, resource use and physiological health. Ruffwear proudly supports the Conservation Canines by providing gear to all of the dogs. As Ruffwear ambassadors, they put their gear to the test in the harshest environments for days or even weeks at a time, providing valuable feedback to the product development team.
—•—
Avalanche Rescue Teams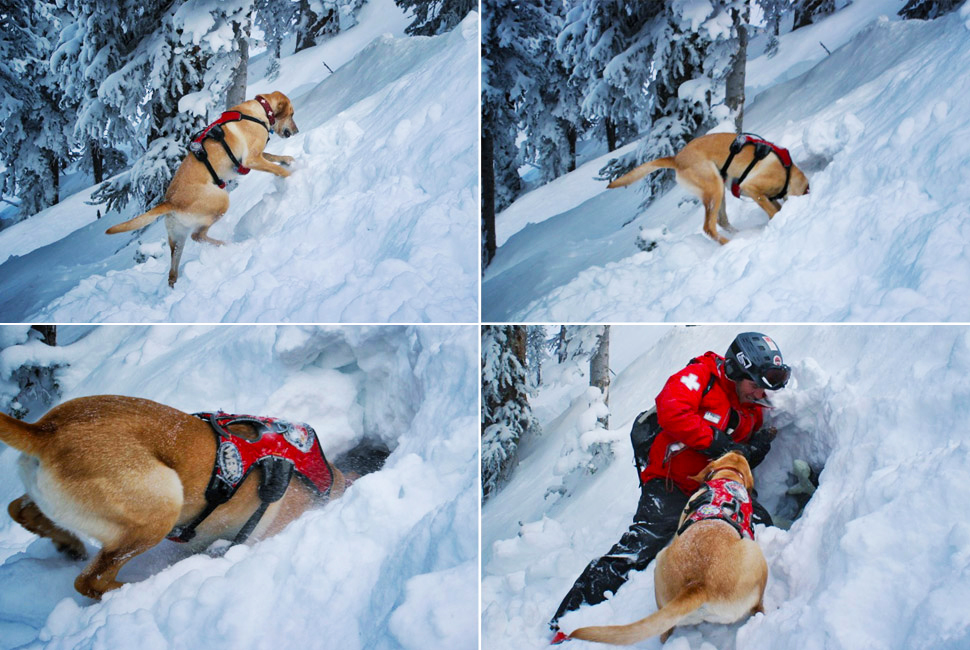 Ruffwear proudly supports dozens of avalanche rescue teams around the United States and Canada by providing gear for these highly trained rescue dogs. These specially trained dogs are skilled at locating victims buried in and under the snow. Beyond the gear that Ruffwear provides to these awesome teams, Ruffwear helps with fundraising for Wasatch Backcountry Rescue, a nonprofit organization that provides lifesaving rescue and recovery services in the Utah backcountry to the general public. In 2018, Ruffwear became an official Partner of the National Ski Patrol.