Ruffwear's Co-Working Space
Set To Unleash
Ruffwear announced plans to incorporate a co-working space within its
headquarters in 2019. The brand is expanding its workspace to accommodate staff
growth and saw incorporating a co-working space as an opportunity to do more than
just a remodel. With a mission of cultivating collaboration, offering flexibility and creating
community in a dynamic workspace, Ruffwear hopes to invigorate its team and give
back by fostering new outdoor businesses.
As workplaces evolve, co-working spaces offer a chance to expose people to new
ideas, bring overhead costs down for small businesses and freelancers and exchange
ideas between like-minded companies. Ruffwear's vision is to cultivate creativity and build community while supporting entrepreneurial startups in the Bend area.
—•—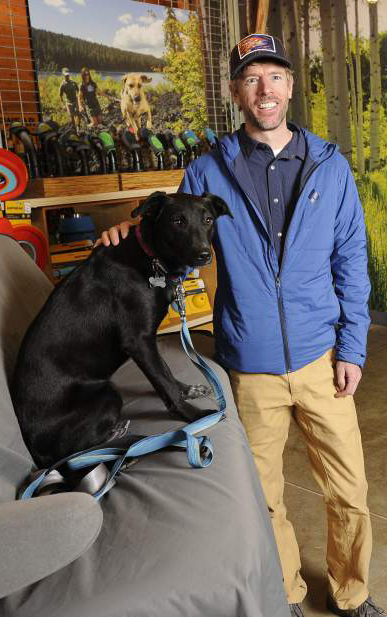 "This co-working space is really a dream of ours. We consider it an incubator space targeted towards those who share our values around the outdoors. We're going to be remodeling our present building, and nearly 25 percent of the space will be common
areas where organic interactions can take place."
"We're envisioning flexible options for work–whether it's rolling up your sleeves at a desk, scheduling a private room for a big meeting, tinkering in the sewing room with samples or heading down with your laptop to the cafe space." 
"Through educational talks, noon-hour mountain bike rides or beers with friends at day's end, networking, sharing resources and conveying experiences make for engaging days —and  this engagement makes all of us better at what we do best. Learning and innovation thrive when we bring people together, creating a collaborative collision of ideas." 
— Will Blount, President, Ruffwear, pictured left.
—•—
Ruffwear is located in Bend, OR, in the center of amazing mountains, deserts and rivers, which have helped draw talent to the region and grow the outdoor industry there. Bend is home to the first outdoor industry-focused accelerator in the U.S., Bend Outdoor Worx—and a funding conference, Venture Out, exclusively for outdoor companies, the Oregon Outdoor Alliance and a just-starting-up outdoor product design program at the Bend branch of Oregon State University, OSU Cascades.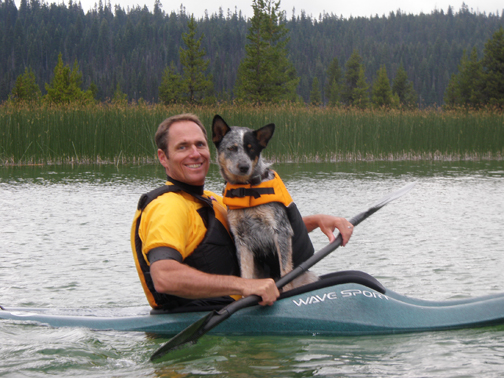 "… When you can do what you love and bring others on board who are also doing what they love … well, it makes for something pretty amazing. I believe that is what we have created here at Ruffwear."
— Patrick Kruse, Founder, Ruffwear, pictured above.
—•—
For more information on the co-working space, contact Heidi Hagemeier, Communications Manager, Ruffwear.
Photos courtesy Ruffwear