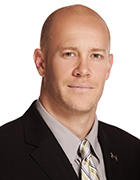 Kip Fulks, a co-founder of Under Armour, will take a sabbatical from the company, according to a report from The Wall Street Journal. The company is also exploring exiting tennis and other smaller outdoor categories, including outdoor gear and fishing, sources told the Journal.
Fulks began his leave from work earlier this month, sources told the Journal. His exit was confirmed by spokesperson to Reuters.  The spokesperson declined to comment on the possible exit from categories because the company is in a "quiet period" before it releases earnings on October 31.
Fulks, a college classmate of CEO Kevin Plank, has held numerous roles while at Under Armour, including chief operating officer. He has overseen areas such as products, marketing, sourcing and operations.  In May 2017, Fulks shifted from the brand's chief product officer the title of strategic advisor.  In his latest role, Fulks led key strategic initiatives at the company, leveraging his broad-based experience throughout critical areas of the organization, with an initial focus on improving operational efficiency within the business
The Journal's report noted that employees with 10 years of service can take a sabbatical as a company benefit.
On August 1, Under Armour reduced its annual sales and earnings forecast while announcing a restructuring plan that includes the layoff of 277 employees.
Under Armour's updated forecast calls for  revenues to rise 9 percent to 11 percent this year, down from previous expectations of 11 to 12 percent growth. The company attributed the adjustment to a "moderation" in business in the U.S. and Canada. Operating income this year before the charges for its restructuring effort are projected to come in between $280 million to $300 million, down from its prior forecast of $320 million.
Like others, Under Armour has been ravaged by the exit of The Sports Authority and others in the sporting goods space over the last year. But it's also facing stiff competition from Nike, a turnaround from Adidas and Dick's SG launching its own compression apparel brand in addition to an overall challenging retail environment.
Shares of Under Armour closed at $15.22, or down 69 cents, or 4.3 percent. The stock started the year at $25.17.
Photos courtesy Under Armour