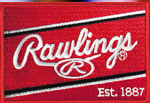 Rawlings, owned by Jarden Corp., has decided to discontinue its football helmet and shoulder pad business five years after returning to the category. Production will end this year.
Mike Thompson, Rawlings' executive vice president of marketing, told Sports Executive Weekly that the decision to exit the category was made to refocus on its core diamond sports categories.
"We're in our third century of business and baseball has been certainly a key component to get us where we're it," said Thompson. "It boils down to only having so many resources and we're pushing all our chips on the table around diamond sports: baseball, fast pitch and slow pitch"
The move comes after Riddell, in a lawsuit filed in federal court in Chicago in January, charged that Rawlings' football helmets and shoulder pads infringed on Riddell patents. According to court papers filed earlier this month, the two sides have reached a settlement, but the terms haven't been finalized. Thompson said the decision to stop making football helmets and shoulder pads was unrelated to the lawsuit, noting that discussions around exiting the category began well before the lawsuit arrived.
Thompson also stressed that heightened concerns over concussions played only a small role in the decision to exit the category, although the timing of its entry wasn't ideal with youth football participation seeing related declines in recent years. The company began selling football helmets 2011 and had been investing in R&D around the project for a few years before then. Thompson also noted that Rawlings is exiting the lacrosse business with the Debeer and Gait Lacrosse brands in a similar move to shift more attention to diamond sports.
"It's a refocusing on what this company really does well, which is building high-quality and high-caliber baseball product at all levels from pros on down," said Thompson. Founded in St. Louis in 1887, Rawlings is the official batting helmet and ball supplier for Major League Baseball.
Indeed, he stressed that Rawlings believes it has the best opportunity to grow market share domestically and in Japan, the second largest baseball market, particularly on the bats side. Moreover, many emerging competitors are aiming aggressively at baseball and other diamond sports categories. Said Thompson, "There's certainly lots of people coming at our baseball business. So we've got to retrench and dig deep to make sure we protect the legacy of this company."
Rawlings is especially enthused about the potential for its bats line. Said Thompson, "The University of Virginia just won the national championship with our bats, gloves, apparel and protection equipment. But seeing them swinging our bats is a testament to where we're headed in the category and we have a new product coming down the pipeline in the third quarter of this year and first quarter of 2016."
Rawlings is readying to launch a new line of baseball bats for high school players in 2016. The brand is also making investments in uniforms and on-field apparel, retooling its catcher's gear and revamping its baseball helmet business. Said Thompson, "It's a lot of activity but an overall laser-focus back on diamond sports."
Rawlings said it will continue to make other football gear such as apparel and footballs.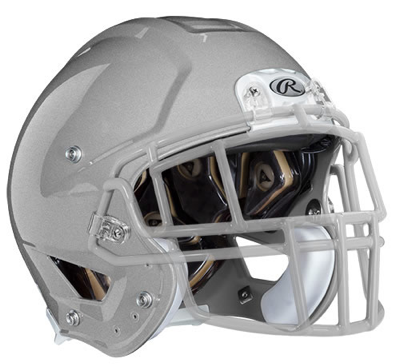 Rawlings made a bid in bankruptcy court to acquired Schutt after it had filed for bankruptcy protection in 2010 to quickly establish a foothold in the football helmet category. However, it lost in the bidding war to Los Angeles-based private equity firm Platinum Equity. Thompson did note the Rawlings football equipment product was "darn good" with 200 NFL players choosing to wear Rawlings' helmets. San Francisco 49ers linebacker Patrick Willis was an endorsed athlete although he retired this past year. Indeed, despite the market is dominated by Schutt and Riddell, Rawlings had secured 9 percent share in the helmet category by 2013.
Rawlings still owns the molds and may still sell some of its proprietary technology in the football equipment side but the brand didn't want to license out the Rawlings name on another key category.
Thompson noted that Rawlings has exited other categories over the years, including fleece and socks recently with little fanfare. But he noted that people are "very passionate" about football and the exit is drawing a lot of attention.
"The helmet discussion is very lively because it's top of mind right now," said Thompson. "But this was just a business decision to refocus our assets. Nobody was calling me when we got out of the sock business!"