Effective immediately, Dan Quinn has been promoted to director, Field Promotions, for Rapala USA from Field Promotions manager.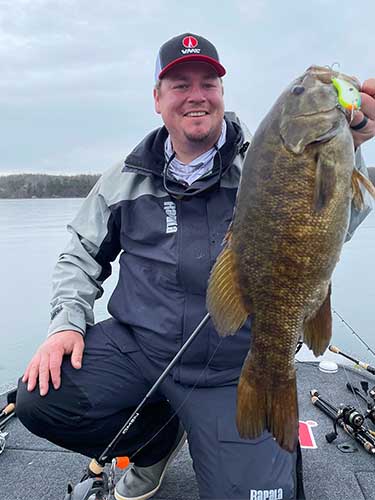 Quinn has grown into his current role leading the company's National Rapala pro staff and its regional pro staff, guides and key influencers in the U.S.
Quinn also serves as a key brand ambassador for Rapala USA. He manages its day-to-day PR with media partners. In his new role as director of field promotions, Quinn will assume responsibility as an R&D specialist for Rapala USA integrating closely on key projects with the company's sales, marketing and product development teams.
"The network of relationships that Dan has built within the fishing industry is invaluable to the momentum of Rapala VMC brands," said Matt Jensen, director of marketing, Rapala USA. "We are excited to continue all of the work DQ has put in with the top anglers around the world to help us successfully launch key products year after year."
Quinn, who joined Rapala USA in 2011, has more than 20 years of experience in the sportfishing industry. He will continue to work with key staff within Rapala USA throughout the country on regional marketing efforts and key product initiatives.
Photos courtesy Rapala USA