Quiksilver, Inc. appointed Ryan "Scano" Scanlon senior vice president of marketing, Quiksilver Americas, effective immediately and announced that Taylor Whisenand has joined the company in the role of senior vice president of marketing operations, Quiksilver Americas.
The appointments of Scano and Taylor mark a significant change in the company's way of thinking. Both Scano and Taylor are former competitive surfers who bring their knowledge and insight of the industry to a new age at Quiksilver.
"In any company, the people are the most important resource you have," commented Bob McKnight, CEO of Quiksilver, Inc. "Our authentic heritage in boardsports draws the kind of individuals who are truly passionate about our lifestyle. Scano and Taylor have a love of surfing that is reflected in their career paths and through their passion of other boardsports like snowboarding and skateboarding. It's that obsession, the craving to always take it to the next level that we are so fortunate to get from both of these men."
Torquay native Scano is a twelve-year veteran at Quiksilver with a background in merchandising and design as well as creative marketing. Recently, he served as SVP of Global Product for the company.
"This brand is so close to my heart. I've surfed for Quiksilver and worked for Quiksilver. Now I'm here to modernize the way we think about marketing Quiksilver. The world is changing and Quik has always been a trailblazer. We're going to modernize the way we interact with the community and our fans," said Scano. "It's a digital world and we've always had our fingers on the pulse. We're going to continue to pioneer that trend."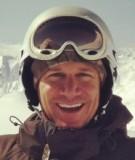 Taylor, (photo at right) a familiar face in the endemic industry, kicked off his career at Quiksilver but is more recently known for founding the successful eyewear brand SALT. Optics. Taylor was a former Quiksilver sponsored surfer and later served as Quiksilver Team Manager, Promotions Manager and Events & Advertising Manager, eventually leading the Quiksilver Marketing Department at the young age of 27 before co-founding his own company.
"This is a homecoming for me. Quiksilver is family and you never leave it permanently," said Taylor. "It's a new era at Quik but it's also a return to our roots. We're staffed with people who love to surf, skate and snowboard; who understand why people love our lifestyle and we're going to give them even more reason to want to be a part of it."
Scano will report directly to Steve Wilson, General Manager, Quiksilver Americas and Taylor will report to Scano. Also joining the new management team is Scott Richards, formerly the Creative Director at Alternative Apparel, who has been appointed Creative Director for Quiksilver Americas.
"Scano, Taylor and Scott have deep history at Quik. They're part of the DNA of the brand. With them in their new roles, we're getting a team that understands the very essence of what we do and what we're trying to share with the world," commented Rob Colby, President, Quiksilver Americas.