"For all your adventures out there,
the Cloudrock Waterproof is your Swiss-engineered speed hiking boot."
–Caspar Coppetti, Co-Founder, On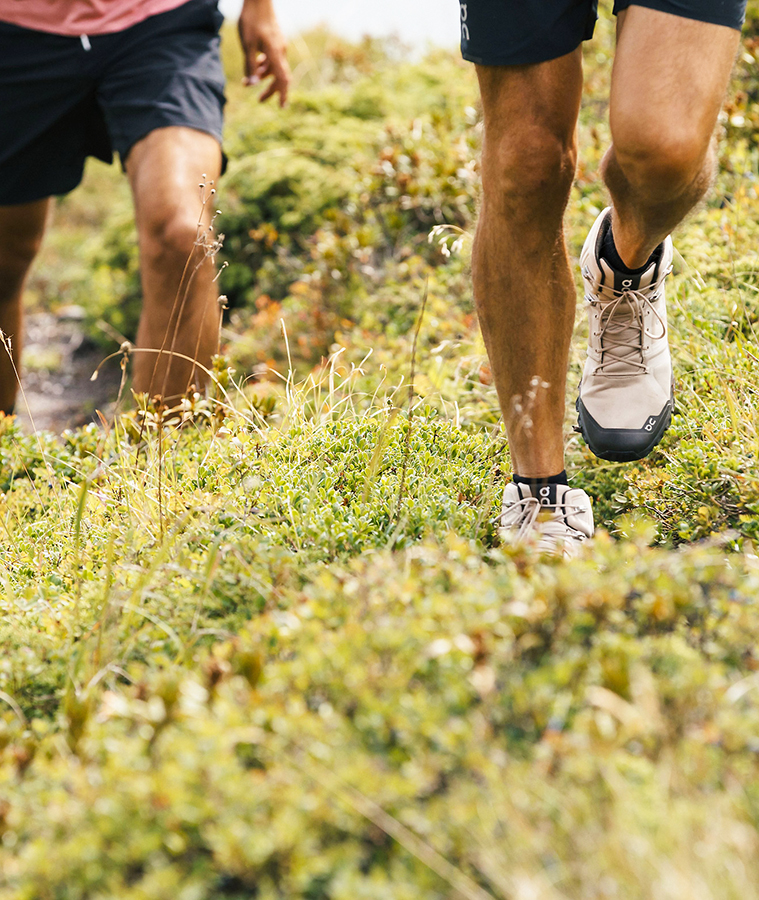 Running brand On was born in the Swiss Alps by Co-Founders, David Allemann, Olivier Bernhard and Caspar Coppetti who were disappointed in the lack of innovation in running shoes. That led to a radical new approach to create a running shoe with an engineered solution instead of a material change.
The folks at On, in addition to their love of trail running, also like trail hiking. The Cloudrock Waterproof is On's first speed hiking boot and, according to On, 35-percent lighter than a regular boot. The shoe combines the protection and support of a traditional hiking boot with the speed and lightness of a running shoe.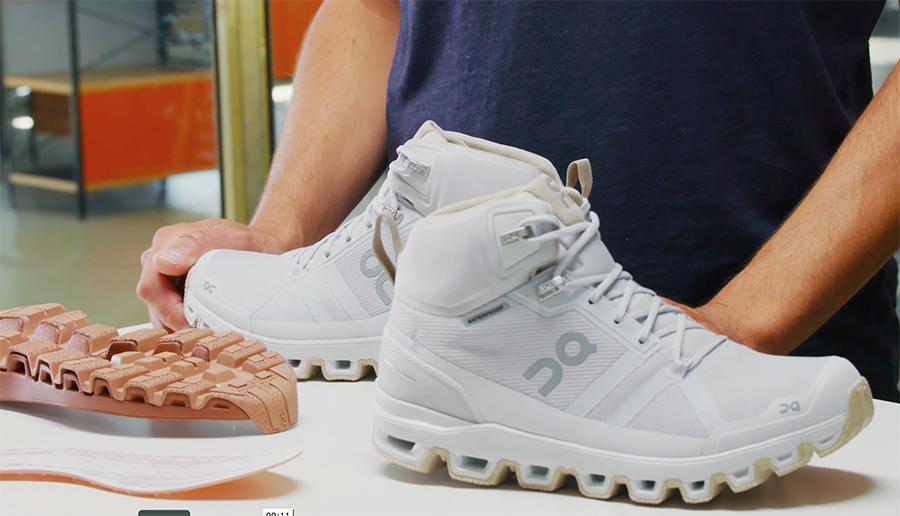 Known for lightweight running shoes, and one of the fastest-growing brands in the run category worldwide, Cloudrock Waterproof is On's first foray into the hiking boot category. The Swiss Alps were the perfect testing ground to create and deliver the shoe. A lot of engineering went into the outsole to give the performance characteristics necessary in varied conditions.
First, you get grip in the soft crown of the sole, but when you are on a wet drop, the shoe offers traction. According to On, the boot provides "unparalleled grip for any and every terrain." And with On's Cloudtec technology, you get a well-cushioned and pain-free downhill. The flex lock system gives you the option to tighten the shoelaces in one pull or lock the lace, tighten the lower and upper sections of the shoe individually. The upper is wind and waterproof.
Just like On's running product, the Cloudrock Waterproof features the Speed Board that allows for a very smooth and rolling transition that you will feel especially when you are walking downhill.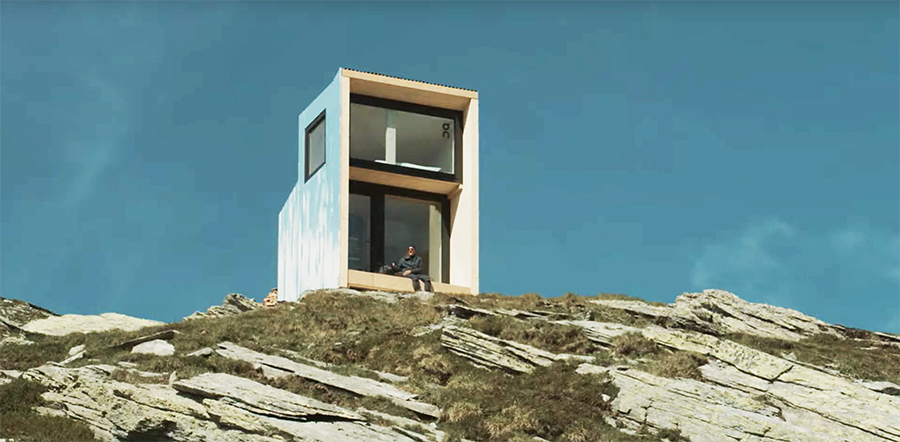 To mark the launch of the hiking boot, On built a reflective mountain hut in the Swiss Alps. The zero-impact cabin was designed to show the valley where On first conceived the shoe. Watch the video here.
Photos and video courtesy On