Annecy FR // Cotati, CA USA (August 29, 2019) – Revered for their one-piece chassis and beautifully designed cargo bikes unparalleled in comfort and safety, Yuba Bikes is excited to announce three new cargo bike releases at Eurobike 2019. Revolutionizing the cargo bike space since its inception in 2006, Yuba remains focused on designing premium sourced transportation alternatives that better communities, endure generations and last lifetimes.
New for 2020, Yuba will be showcasing the Electric Mundo, an electric version of Yuba's best-selling compact cargo bike made even stronger (carrying up to a record 400lbs cargo) and taller fitting statures up to 6'6''; the Spicy Curry AT, which takes cargo biking off-road, swiftly opening pathways between town and country; and the all-new Kombi, retailing under $1000 and offering all the best features including a battery-powered light and capacity for up to 3 kids, in a compact and insanely affordable package.
See these new stand-out models, as well as Yuba's entire collection at Eurobike A1-721.
The Electric Mundo is Yuba's sturdy cargo bike for the family. Retail Price: $4400/€4400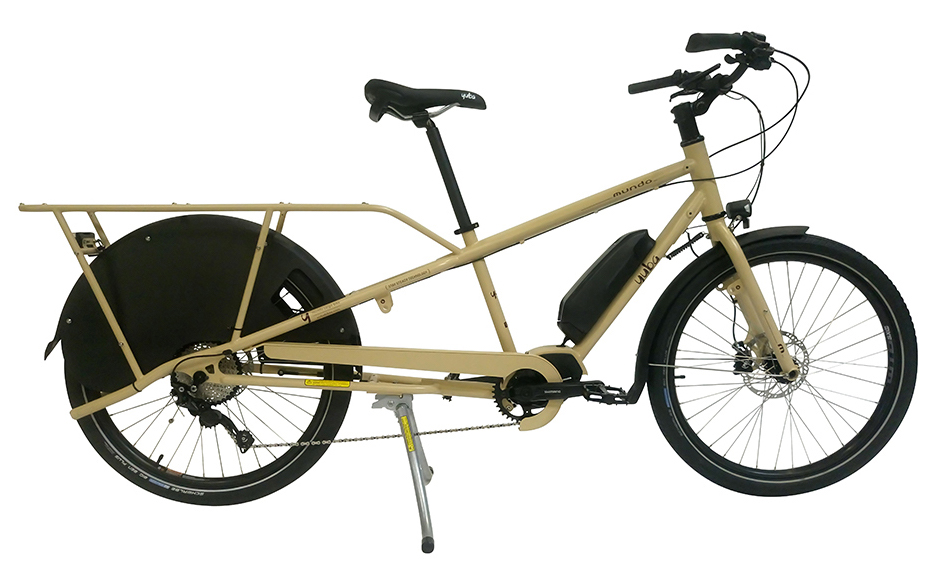 Features:
Shimano 8000 motor 500W battery pack
Best in class Cro-Mo frame
Thru Axle Front & Rear, 10 Speed
Compatible with Yuba Add-Ons
Ideal for taller riders
Carry up to 4 kids
Yuba's largest payload: 400 lbs. (200 kg)
Fits riders 5.5' to 6'6"
Available Early 2020
The New Spicy Curry AT covers more terrain with all of the Spicy Curry features in addition to the upgrades below, including the new Bosch Cargo Line motor. Retail Price: €5k/$5K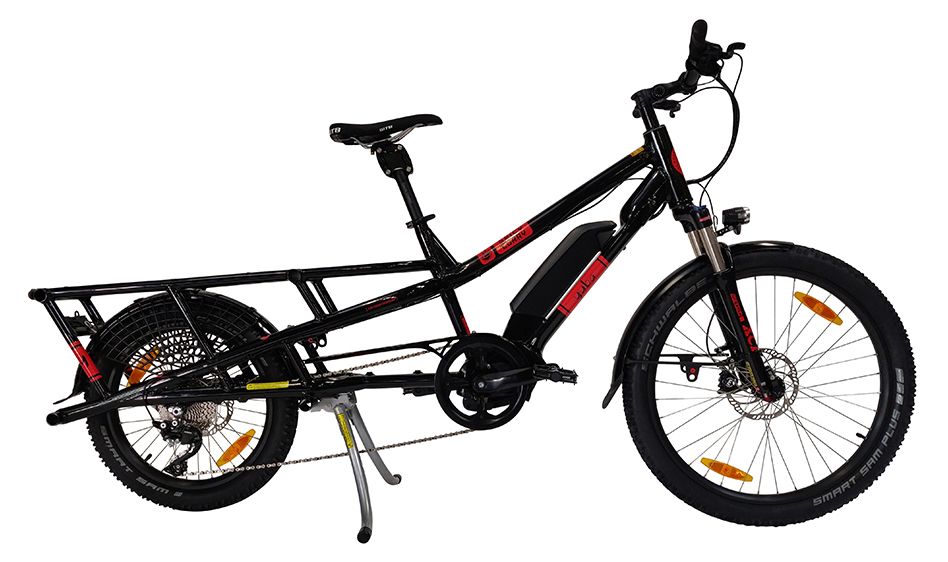 Features:
Speed Pedelec (USA) 500W battery
Front suspension fork, knobby tires
Fender, lights, double stand
Dual battery compatible
Affordably priced, Yuba's new Kombi is a well-balanced cargo combo. Retail Price: $999/€999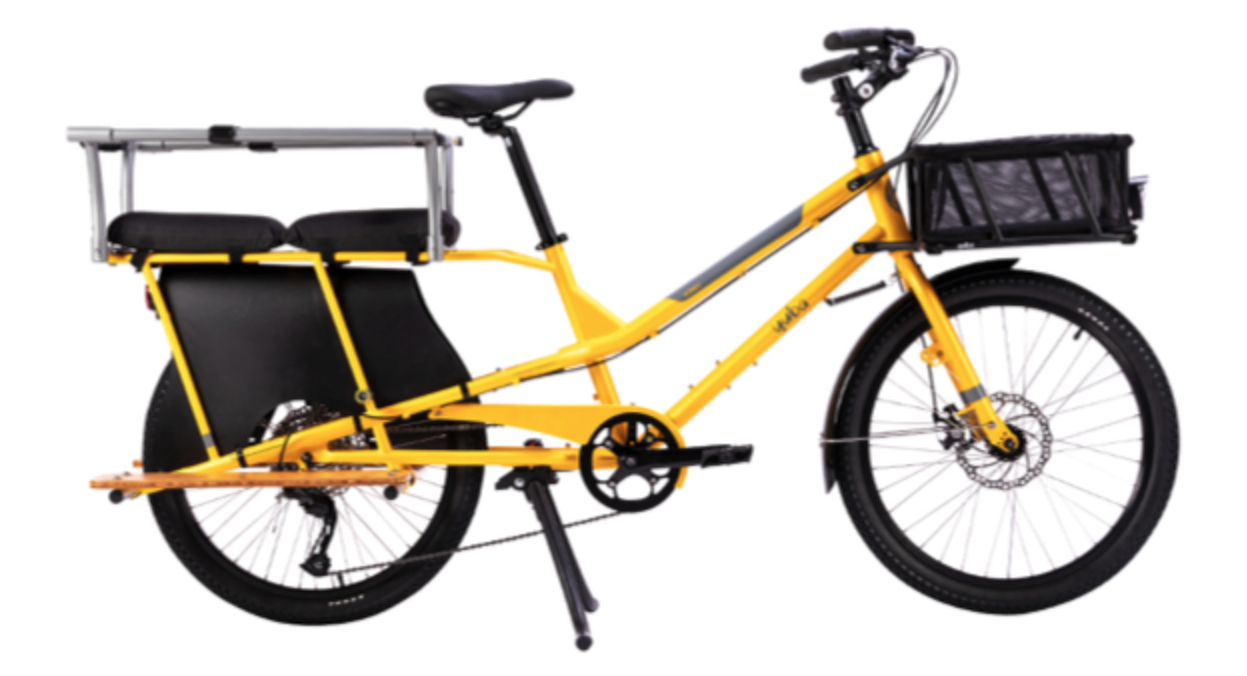 Features:
24" wheels
Tektro mechanical disc, 9 Speed 11/40
Stand Together Kickstand
Battery powered lights
Can be stored/parked upright
Carry up to 3 kids
Payload: 220lbs/110kg
Fits riders 4'9" to 6'5" (1.45 to 1.95m)
Come see these new cargo bikes, in addition to the entire line, at Yuba's Eurobike booth at A1-721.
About Yuba Bicycles: Entrepreneur Benjamin Sarrazin, who is on a mission to bring the European cycling lifestyle and utility to the United States, founded Yuba Bicycles in 2006. Cargo bikes are an authentic means of sustainable transportation that can help make a tangible change within our vehicle dependent society. Yuba manufactures award-winning environmentally sustainable pedal and electric cargo bikes that provide significant utility, convenience and health benefits for riders of all ages. Life is better and more productive on two-wheels. Visit yubabikes.com for more information and dealer locations.
Media Contact:
Lesley Suppes/Terra PR
LesleyS@terrapublicrelations.com
307-733-8777