Inspired by the always-rugged and evolving needs of the Alaskan fishing community of doers, XTRATUF introduces new designs in its iconic Legacy collection. New styles include a commercial-grade Chelsea boot, as well as a classic slip-on Clog. The new styles will be available at retail and on www.xtratuf.com in Spring 2021.
"We remain focused on designing products for our loyal community of do-ers," said Bo Thai, XTRATUF product manager. "During these challenging times, we know fishermen are still out on the water hard at work, striving to make a living. Our classic Legacy boots are go-to pieces for fishermen, and we see a clear opportunity to continue to expand this collection with new offerings. It is our mission to protect and provide support to the fishing community during this time, and always."
The all-new Legacy Chelsea boot offers the Alaska proven functionality of XTRATUF's best-selling Legacy Boot but with a lower profile, creating a whole new class of boot.  Constructed from XTRATUF's iconic triple-dipped neoprene to deliver a 100 percent waterproof, flexible and durable boot. An ideal all-purpose boot for cold and wet weather, the new Legacy Chelsea features the same commercial grade performance and safety features of the classic Legacy Boot, but in a lower height with functional pull tabs and a twin elastic gore for easy on/off when on the go. This rugged new boot from XTRATUF is built for life in Alaska and designed to keep people protected, dry and comfortable no matter where their adventures may lead.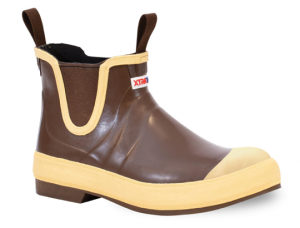 For all-day comfort fishermen love, the new Legacy Clog is the slip-on version of an Alaskan staple in the Commercial and Sport Fishing industry.  These clogs will offer the same flexible, all-day comfort as the classic Legacy Boot with increased versatility to easily slip on and get to work. A durable lightweight lining gives structure to the shoe without sacrificing flexibility, and cushioned insoles with arch support help fight fatigue and stress on the legs and back while on the deck all day long.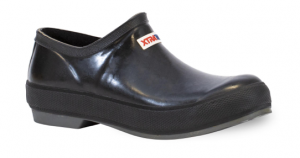 About XtraTuf: XTRATUF is built for the most epic conditions across the globe. It's built for a community of passionate water lovers everywhere who want the best footwear and gear to keep them dry, comfortable and sure-footed, no matter what they face. XTRATUF enables and empowers us all to keep going, to keep working, to keep doing. ALASKA PROVEN. BUILT FOR ALL. www.xtratuf.com
Get Social with XTRATUF @Facebook.com/xtratuf; @xtratuf on Instagram.
PR Contact:
Emily Snayd
HFS Communications
emily@hfscommunications.com