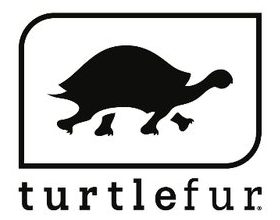 Morrisville, VT, December 17, 2019 – In time for the harsh winter conditions and cold weather, Turtle Fur proudly announces that they recently donated their 100,000th cold weather accessory to individuals in need through their giving initiative, Project Warmth. The Turtle Fur team extends a 'Thank You' to the many considerate fans and retailers participating in Project Warmth, the operation that has allowed the company to provide protection to the community's most vulnerable.
What began in 2008 as a small, local project donating warm hats and accessories to those in need, Project Warmth has since expanded, reaching over 150 organizations across 35 states. Turtle Fur's goal for 2019 was to exceed 2018's total, which they met with 25,000 donations. On a larger scale, as of this December, the Turtle Fur team surpassed their 100,000th donation since Project Warmth's inception 11 years ago.
"Vermont is a small state with a very tight-knit community, and it's our honor to help the people who have been so supportive of us through the years," says Josh Pombar, Director of Marketing for Turtle Fur. "Regardless of the circumstances, everyone deserves to be kept warm during the winter, and Project Warmth has given our amazing fans and retail partners the opportunity to 'do good' with their purchase."
It's a relatively simple initiative to participate in: Using social media, consumers share a photo of themselves wearing Turtle Fur products, tagging the brand @turtlefur and using #projectwarmth in the caption. The donation can be doubled by tagging the retailer where the product was purchased. In addition, anyone can recommend a location where Project Warmth donations could be used, and Turtle Fur encourages all fans to reach out with suggestions.
To learn more about Project Warmth go to projectwarmth.org. To find Turtle Fur at a store near you, visit turtlefur.com.
About Turtle Fur: Since 1982 Turtle Fur® has been a leading headwear and accessories brand in the outdoor, snow sports and lifestyle markets. Located just north of Stowe, in the shadows of Vermont's highest peak, Mount Mansfield, we know tough weather. Our mission is to create comfortable, quality products, which help our customers stay outside longer enjoying the things they love to do. We pride ourselves on holding true to our values of quality, comfort, creativity, sustainability and community…all while having fun. For more information, visit turtlefur.com