Tippins Foods, a Pittsburgh, PA-based brand, and maker of camping meals, debuts its freeze-dried menu offerings, which include an Indian-inspired meal and single-serving portions of its main courses to round out the brand's meal options.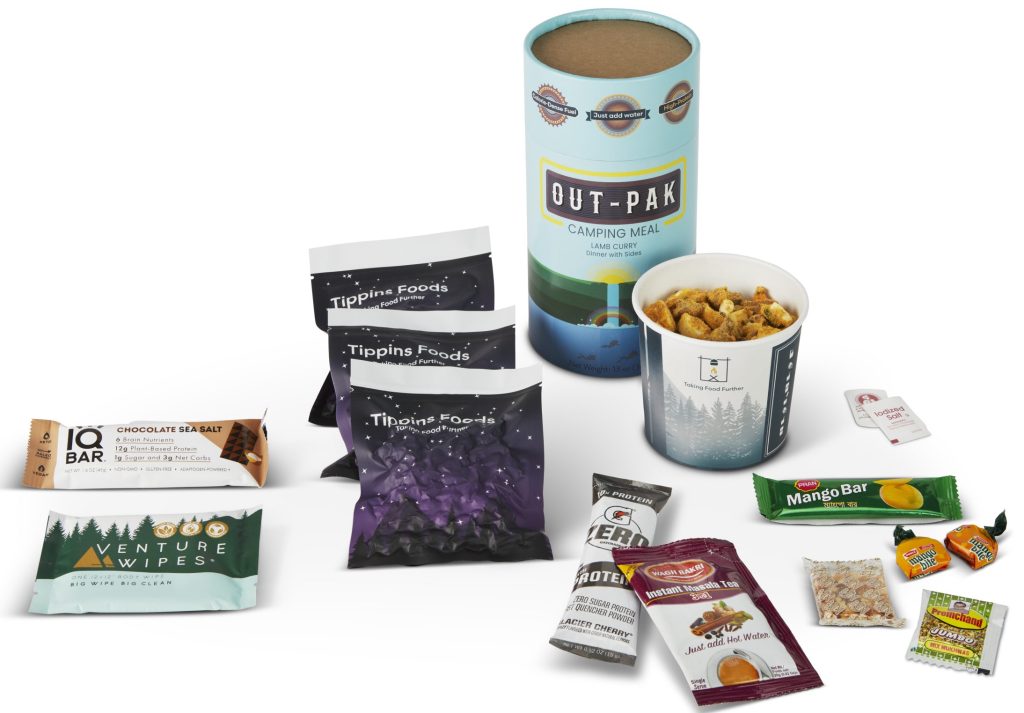 "We design our menus to fulfill and nourish folks enjoying all levels of outdoor experiences, from backpackers who are thru-hiking in the worst-case scenario of weather to those enjoying a day hike," shared Hunter McCarthy, head chef at Tippins Foods. "The inspiration behind the Yellow Curry with Lamb Out-Pak comes from knowing lamb is a unique meat to incorporate into camping meals and that curry can be comforting but intimidating to make on your own. So, we created something that folks can enjoy without hassle or mess and will keep them fueled for their next trek."
Each Out-Pak includes a freeze-dried main dish, two side dishes, snacks, an electrolyte pack, a coffee or tea pack, wipes, and condiments. The Camp Cups provide a solution for outdoor enthusiasts seeking only one meal or those who wish to add to their existing stock of nutrition. All freeze-dried nutrition is cooked and freeze-dried in the brand's PA-based kitchen and the contents come in a recyclable, biodegradable and waterproof package. 
"We will continue to invent meals that satisfy the needs of all adventurers, whether they're deep in the backcountry, on a boat in the river, or bikepacking across the country," said William Tippins, founder and CEO of Tippins Foods. "With the right mix of proper nutrition, taste, creativity, and reduction in waste, we'll continue to bring our on-the-go customers convenient yet delectable meal options that are good for our planet."
For more product information, go here. 
Photos courtesy Tippins Foods