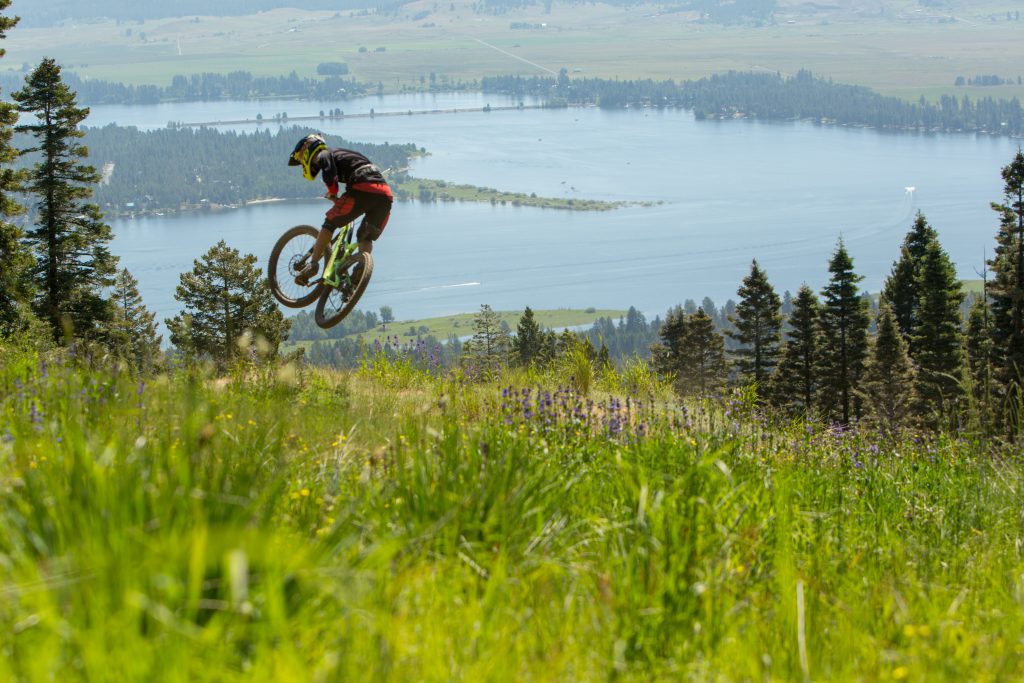 Donnelly, Idaho four-season destination Tamarack Resort announced today its partnership with award-winning, Whistler, BC-based marketing agency Origin. The Origin team will develop a brand platform and marketing implementation plan to support the new Tamarack owners in their pursuit to realize the dream of Tamarack as one of the great mountain destinations in the United States.
"We are pleased to be working with Origin as a partner in our brand development and marketing," said Tamarack's General Manager Brad Larsen. "This is such an exciting time at Tamarack, and Origin can deliver the experience and thought leadership of the outdoor travel industry that a project of this scope needs and deserves."
Tamarack Resort was purchased in December 2018 by Tamarack Resort Holdings, a partnership of investors and managers with decades of development and operations experience at premier resort properties in North America. Tamarack is located 90 miles north of Boise, Idaho—one of the nations' fastest-growing metros—with Lake Cascade, a warm body of water in the summer perfect for summer recreation, at its base. The resort is an all-seasons destination consisting of a ski mountain, lodging, a spa and dining operations and offers activities including downhill skiing, ziplining, mountain biking, lake recreation, hiking, cross country skiing and rafting.
"Tamarack is the perfect playground for enjoying nature and the outdoors," said MJ Legault, partner at Origin. "We look forward to working with their team in bringing this brand, North America's newest ski resort, to life."
Tamarack Resort Holdings is currently working on completing The Village at Tamarack, a 129 unit condominium complex that features a pedestrian village with retail, dining and guest service spaces. Some guest service spaces and 56 condo units will open to the public in the winter of 2019/20.
Origin will bring 20 years of experience delivering digitally-driven creative content, strategy and marketing work to outdoor brands and ski resorts across North America. Legault and the Origin team excel at understanding business problems and opportunities to help brands meet their goals.

About Tamarack: Tamarack Resort is a master-planned all-seasons destination located 90 miles north of Boise in Donnelly, Idaho. During the summer, the resort is home to mountain biking, ziplining, hiking, whitewater rafting, and watersports on temperate Lake Cascade. Winter brings 2,800 feet of vertical on 1,100 skiable acres for skiers and snowboarders, along with trails for fat tire biking, Nordic skiing and snowshoeing. The ski-in, ski-out Village, located at the heart of the resort, offers onsite lodging, dining, retail and event spaces. For more information, visit www.tamarackidaho.com
About Origin: Origin is an outdoor-focused, digitally-driven creative, content and marketing agency. Founded more than 20 years ago, the agency has worked with a multitude of prominent outdoor brands such as Whistler Blackcomb, L.L.Bean, Lululemon, Smartwool, The North Face, and many more. With offices in both Montreal and Whistler, Origin provides a bilingual and suite of capabilities to the outdoor brands it helps succeed and grow in both Canada and the US. For more information about Origin, please visit originoutside.com