Camping innovator, SylvanSport, unveils latest additions to their 2019 product line.
Did you know 85-percent of people camp within half a mile of their car? Industry pioneers at SylvanSport do. That's why the North Carolina-based camping trailer and RV lifestyle brand has designed a fresh new line of gear and accessories to let you experience the outdoors in the most comfortable and convenient way possible. Upholding their tradition of making any adventure easier, more fun and way more accessible through their innovative campers (you can pull their GO camper with a Prius) – their newest offerings hit every mark.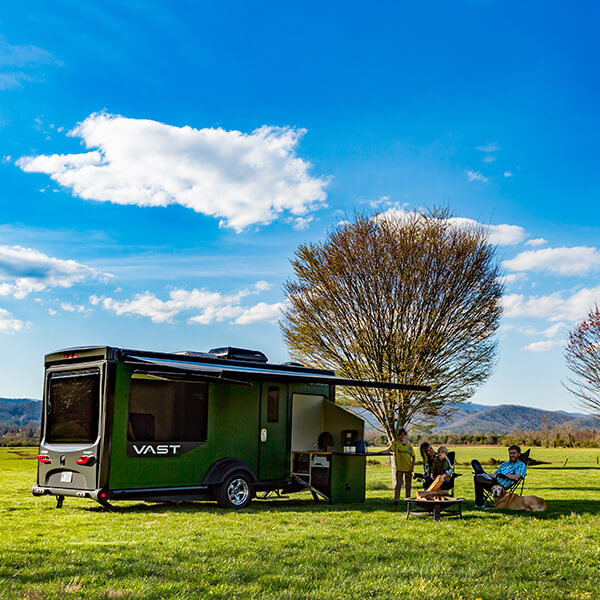 From a new camp kitchen to a techy camping lantern, to a multi-layered sleep system, the brand's new products – that will be shown this summer at Outdoor Retailer in Denver – add depth and dexterity to their already established campers.
"It has always been our plan to build a line of gear that brings the same design ethos of truly useful, multi-functionality that our GO camper offers," said Tom Dempsey, SylvanSport's founder and CEO. "Each of these new products are so well thought out that they will become the new essentials around the campsite and trail."
SylvanSport has been dedicated to bringing the fulfillment of the outdoors without compromising comfort, convenience and efficiency of home amenities for 15 years. Growing from a small booth in the corner of Outdoor Retailer, to monarching the camping trailer, RV lifestyle gear category, the brand has also just recently built a new manufacturing facility in Brevard, NC.
"We are thrilled to manufacture our campers and build our company in Brevard, North Carolina," said Dempsey. "This area exemplifies what enjoyment of the outdoors is all about. It is extremely gratifying to bring quality manufacturing jobs to this region with such a strong manufacturing heritage."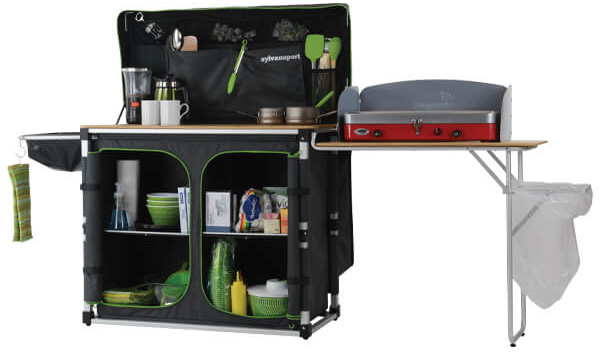 The brand – lead by Dempsey and Kyle Mundt – has also consistently stayed ahead of trends, something they're exemplifying in their new offerings. While in the past, outdoor gear and equipment was made for hardcore, minimalist backpackers and adventurers who will go through sticks, mud and bandages to reach their endpoint, the industry has adapted over the years. Today, gear is more intuitive towards the casual adventurers, travelers and glampers. SylvanSport began in 2004 purposefully to address this emerging audience and saw the perfect opportunity to meet the needs of this user.
Their WayLight is an indispensable, multi-functioning LED camp companion, while their Over Easy is the ultimate portable outdoor kitchen. Not forgetting about the journey, the Hacky Pack goes from 4" ball to uber lightweight backpack in seconds and their GOzeebo's innovative multi-use design transforms from a large family tent to a screen room to a gazebo with ease.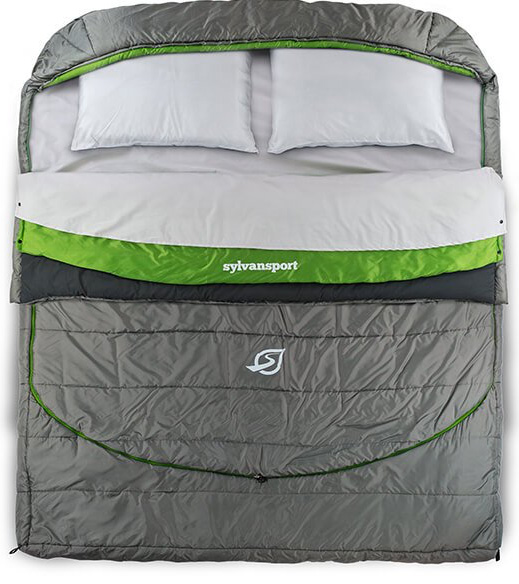 The Cloud Layer single and double sleeping bags are oversized and boast removable layers for different conditions, while their companion mattresses guarantee to have you snoozing in seconds on their extra-thick engineered foam. Last but by no means least, the VAST is the first travel trailer from industry innovator, SylvanSport. They applied breakthrough design and engineering techniques to completely re-imagine vehicle systems, residential systems and the overall construction process.
"We're excited to welcome visitors to our spacious booth in the main hall at OR, and to share smiles over our entire line of products from RVs to our great new gear," said Dempsey.
SylvanSport has received awards from renowned publications, including National Geographic Best of Adventure Gear, Men's Journal Gear of the Year, Outdoor Adventure's #1 RV, and Businessweek International Design Excellence Award (IDEA) Gold Winner.
You can view more information on their products and story at sylvansport.com/ and see them at Outdoor Retailer Summer Market next week.