STITCH Golf is pleased to announce the launch of its officially licensed line of NCAA collegiate putter headcovers to meet the needs of today's serious golfer and serious fan.
"Our new collegiate putter headcovers enable golfers the opportunity to proudly support their favorite school or alma mater in style," stated Brad King, CEO of STITCH. "These eye-catching putter covers are sure to grab the attention of your golf buddies while providing the most important club in your bag with exceptional protection."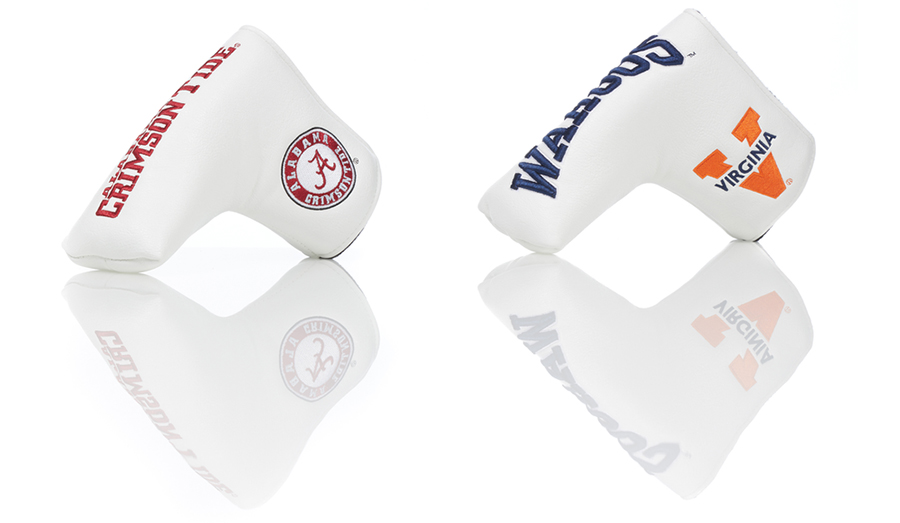 Using STITCH's classic and timeless designs, these blade putter headcovers come in premium leather with the university's logo beautifully embroidered throughout the cover.  University headcovers currently available include: Alabama, Auburn, Clemson, Georgia, Georgia Tech, Kansas, Kansas State, Kentucky, LSU, Michigan State, Mississippi, NC State, Oklahoma, SMU, Texas A&M, UNC, South Carolina, Virginia, Vanderbilt, and Wake Forest.
"Like all STITCH products, these collegiate headcovers are designed and engineered to help golfers look their best," continued King. "By focusing on details and premium components we were able to create unparalleled headcovers for the die-hard fan."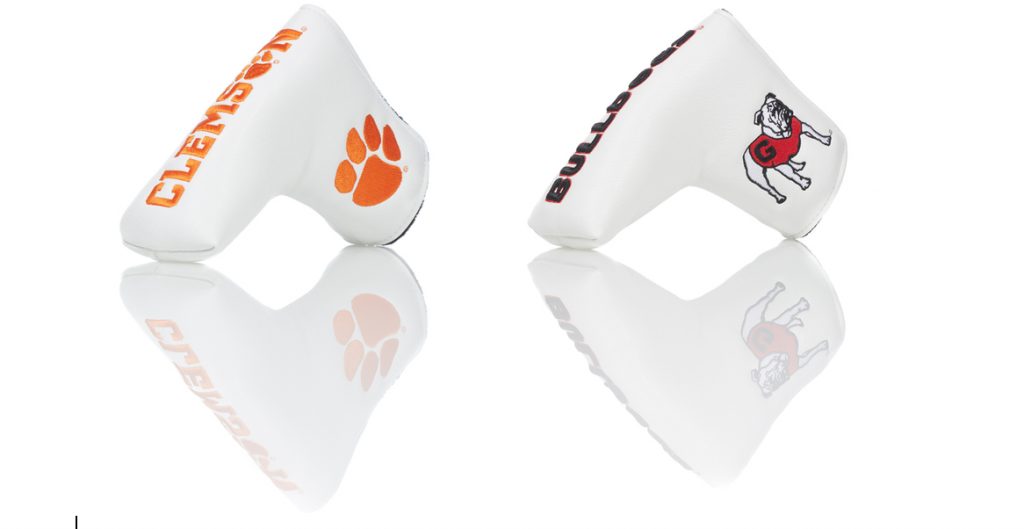 Additional features of the collegiate headcovers include:
Premium leather
Plush inner lining
Magnetic closure
Water & stain resistant
Fits most blade putters
Stitch Collegiate Putter Covers are available at stitchgolf.com and retail for $78.
About Stitch: Founded in 2011 as a headcover company, STITCH is known for designing and creating products with precise attention to detail, all the way down to the last stitch. Based in Apex, North Carolina, STITCH gives a unique experience, whether it's the high-quality leather used in our headcovers, the durable waterproof fabrics in our bags and gear or the fashionable color schemes seen in our apparel. STITCH products are designed to be effortlessly fashionable, allowing you to create a stylish, comfortable and color-coordinated look-on and off the course. Designed with details that perform, our line of golf bags and gear, travel bags and apparel combine function and fashion with three themes in mind: DRESS YOUR GAME™, ARRIVE IN STYLE™ and FROM WORK TO PLAY™.  STITCH products are available at leading golf, country clubs and select retailers around the world and at stitchgolf.com
Media Contact:
Stuart Goldstein
RG Narrative Inc.
(W) 212-863-4109
(M) 201-681-0618
stuart@rgnarrative.com