Ripton & Co. (Ripton), the technical active stretch denim brand is expanding its product line and adding a vest to the fall collection.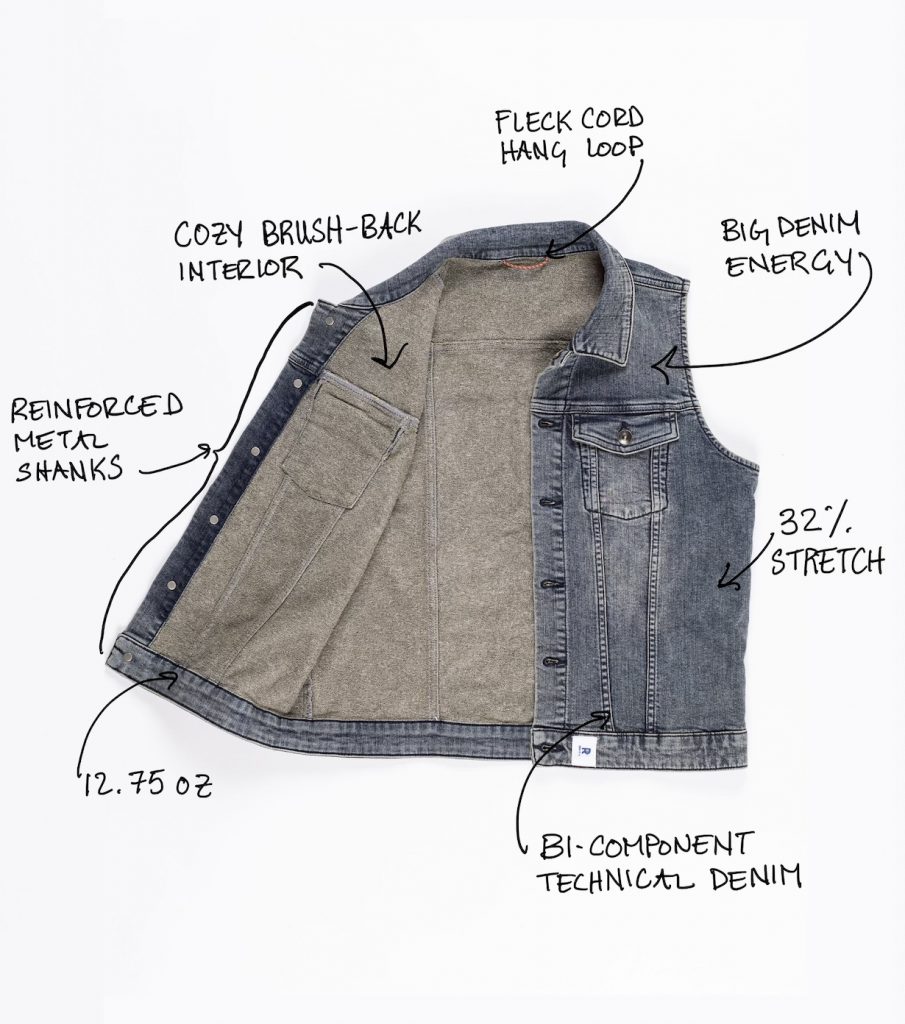 "This is Ripton & Co.'s first vest, and we are excited about the look, fit and style," said Elliot WIlkson-Ray, founder and CEO. "It's classic yet edgy with a rockstar energy look and has a stretchy high-performance fabric with a bit of warmth which makes it the perfect layer for fall."
The Regulator Vest is made with bi-component high-performance denim and has a brushed interior for light insulation. The stretch denim fabric offers light wind protection and comes in a black tone over an acid-inspired wash. 
"We are building out our denim brand backyards," said WIlkson-Ray. "Starting with quirky products like jorts and overalls and moving towards more classic denim staples. It fits our way of doing things around here and feels just right."  
All Ripton denim is made with four-way stretch denim, sourced from a technical denim factory in Europe.
For more product information, go here. 
Croqui courtesy Ripton