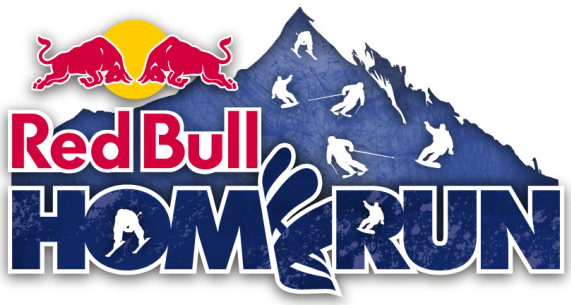 Santa Monica, CA, February 26, 2020 – Red Bull Homerun is returning in 2020 to close out the ski season simultaneously at two iconic resorts–Crystal Mountain, WA, and Aspen, CO–with the biggest après party and craziest costumed downhill race of the year. A celebration of all that is iconic about mountain-town culture, Homerun will be bringing its irreverent blend of ski racing and costumed shenanigans to both Crystal and Aspen on Saturday, April 11. 
Just like in past years, the concept is simple: Dress in your finest costume, gather atop either Crystal Mountain or Aspen along with everyday Joes, and Red Bull pros alike, and enjoy a 100-yard Le Mans-style foot race in your ski or snowboard boots to find your gear. Once you locate and strap into your respective board/skis, it's an all-out top-to-bottom downhill bomb on a marked course for Homerun bragging rights, trophies, and incredible prize packs such as Ikon Passes awarded to costume contest and race winners. 
Only the fastest and best dressed win so even if you're not going to be the first down the course, be sure to show up in your most festive garb and get ready to cut a rug at as your official race bib gets you free entry into the after party of the year as local music acts spin live tunes from 5PM until dark at the Sundeck and Bullwheel at Crystal and the Silver Queen Gondola Plaza on Aspen. If you turn enough heads with your costume or your grooves, you just may take home the most illustrious trophy of them all–the Dressed for Success Award, which includes a season Ikon Pass and an exclusive Red Bull experience. 
Event Schedule: Crystal Mountain, WA and Aspen, CO
Saturday, April 11th 
9:00AM: Athlete registration opens 
1:00PM: Athlete briefing
1:30PM – 3:00PM: Course inspection
3:00PM: Registration closes 
3:30PM: Athletes meet at designated Gondola for start line staging 
4:00PM: Athlete start line positioning 
4:45PM: Shotgun start 
5:00PM: Awards ceremony, after party, media availability with winning participants 
Links:
Media Contacts:
Jess Smith | OutsidePR | jess@outsidepr.com | 415.565.9530
Rob Pursell | rob.pursell@redbull.com| 510.604.7121