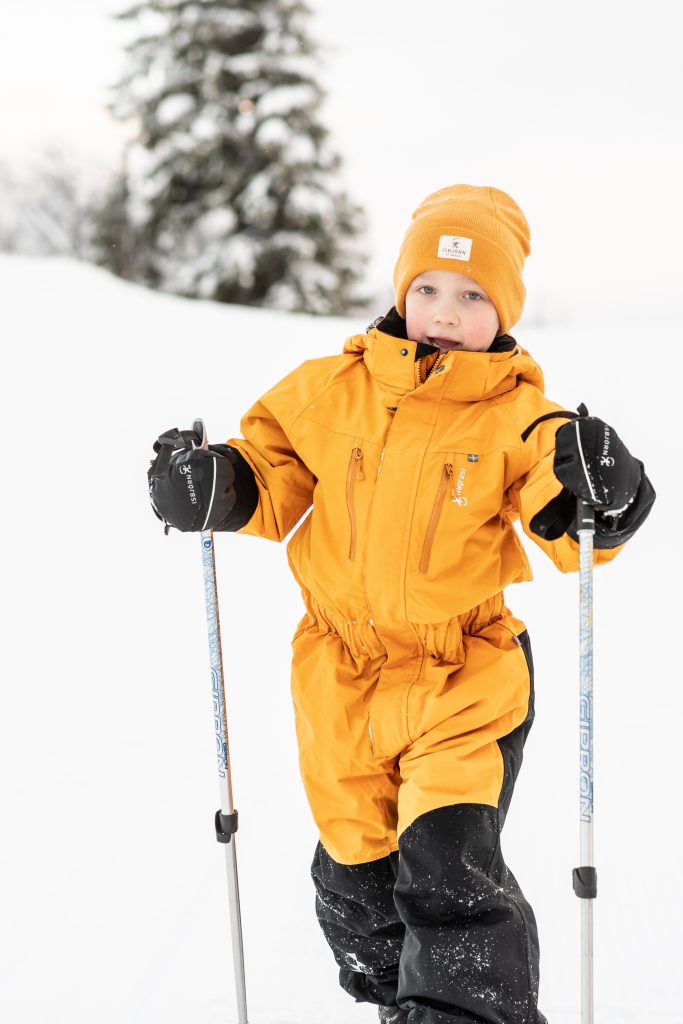 For the eighth year, the Penguin Snowsuit from children's outdoor clothing and accessories manufacturer Isbjörn of Sweden has been awarded the Bäst-i-Test (Best in Test) award in the Premium category.
Penguin received the award after rigorous field test at a forest school day-care center in Sweden conducted by the Scandinavian Online Test Institute Bäst-i-Test, during a hard winter period over three months.
Penguin was graded 10 for superior thermal performance, excellent water and abrasion resistance, overall durability, and for a comfortable fit with freedom of movement during activity.
The longevity of Penguin, celebrating its 15th anniversary, was also highlighted after many washes as still "looked as good as new," by the Online Test Institute.
Staff and parents who participated in the three-month-long testing process, together with their children, commented: "Penguin continues to live up to all expectations with the highest level of quality and performance. The Penguin Snowsuit may be seen as expensive but is a longer-term purchase as it's guaranteed to last for many years and be used by many children, providing excellent value that also helps the planet. As the arms and legs can be extended by up to 3cm, the snowsuit can grow with the child for many winter seasons. The children remained happy for many hours a day as they played in the snow in sub-zero conditions, remaining warm, comfortable and protected thanks to the clever moisture management and overall design. Penguin can be easily machine washed and dries quickly overnight, ready for the next day of adventure."
Maria Frykman, founder and CEO, Isbjörn of Sweden, commented: "The competition may be getting tougher, but our durable Penguin Snowsuit continues to stand out with its superb durability using the most sustainable bluesign approved materials such as PrimaLoft Insulation Eco with 80 percent recycled material and fluorocarbon-free Bionic Finish Eco.  Once again, being independently recognized by our target consumers and the Bäst-i-Test team is one of the highest accolades for our long-serving snowsuit."
Photo courtesy Isbjörn of Sweden